There's something quite appealing about taking up the position of bartender for the night. "Shaken or stirred?" you ask, and the guests marvel as you perform incredible trick shots from your home bar. The reality is that most of us don't have the time (or the willpower) to learn how to do it. That's where a pre-packaged cocktail comes in to save the day.
Picnics, dinner parties, and summer BBQs will never be the same. A ready-to-drink cocktail tastes just as good as one made from scratch, all without the hassle of measuring it yourself. You and your guests deserve the best, and summertime is for relaxing in the sun and enjoying one too many drinks before the classic UK weather hits and drenches us all.
What are the best premixed cocktails? Well, we have a few favourites we'd love to share.
What are Ready-to-Drink Cocktails?
ready-to-drink, or single-serve, cocktails are exactly as they sound – cocktails that have already been made, mixed, and sealed so that you can enjoy them straight from the pouch. Pour over ice or drink it on arrival; they are designed to be convenient and delicious. After all, not all of us have the time to measure and make our own.
Most ready-made cocktails are good to drink as soon as you open them (although you should always leave them to chill first). However, there are some that might require additional ingredients – namely, the more complex ones – or you might want to add a little garnish for some flair.
You'll find that ours tend to be NIO cocktails (that means needs ice only), so you can get back to enjoying your drinks without worrying about the additional hassle.
What are the Benefits of Premixed Cocktails?
There are loads of fantastic advantages to picking up pre-made cocktails. What are the main ones? Let's take a closer look:
They save you loads of time because you don't have to make them from scratch
They work out cheaper because you're not buying expensive ingredients
There's no need to invest in any tools for making cocktails (you're not a cocktail company, why get them?)
It's quick and easy to find the ones you love the most, making it pretty convenient
They're made by professionals, so why wouldn't you choose cocktails to order?
There's no waste because you're drinking what you want with no leftovers
8 Best Ready to Drink Cocktails for 2023
From the mojito to the sidecar, there are plenty of cocktails to try. We're excited to take you through some of the best pre-mixed cocktails we offer, giving you a few ideas for your next summer get-together. Whether you want negronis or margaritas, we have everything you could dream of (and they're all delicious).
This classic cocktail is a personal favourite, and it's absolutely delicious. We know everyone loves it; it's the number one seller out of all the cocktails worldwide. To give this classic a twist, this one combines Orange Juice, Absolut Vanilla Vodka, Passionfruit Liqueur, Raspberry Liqueur, Passionfruit Syrup, and Vanilla Syrup to make it incredible.
You can serve it with a shot of Prosseco if you're feeling fancy, or you can enjoy its creamy deliciousness separately. You can also serve it with a twist of orange; it all depends on how you fancy it.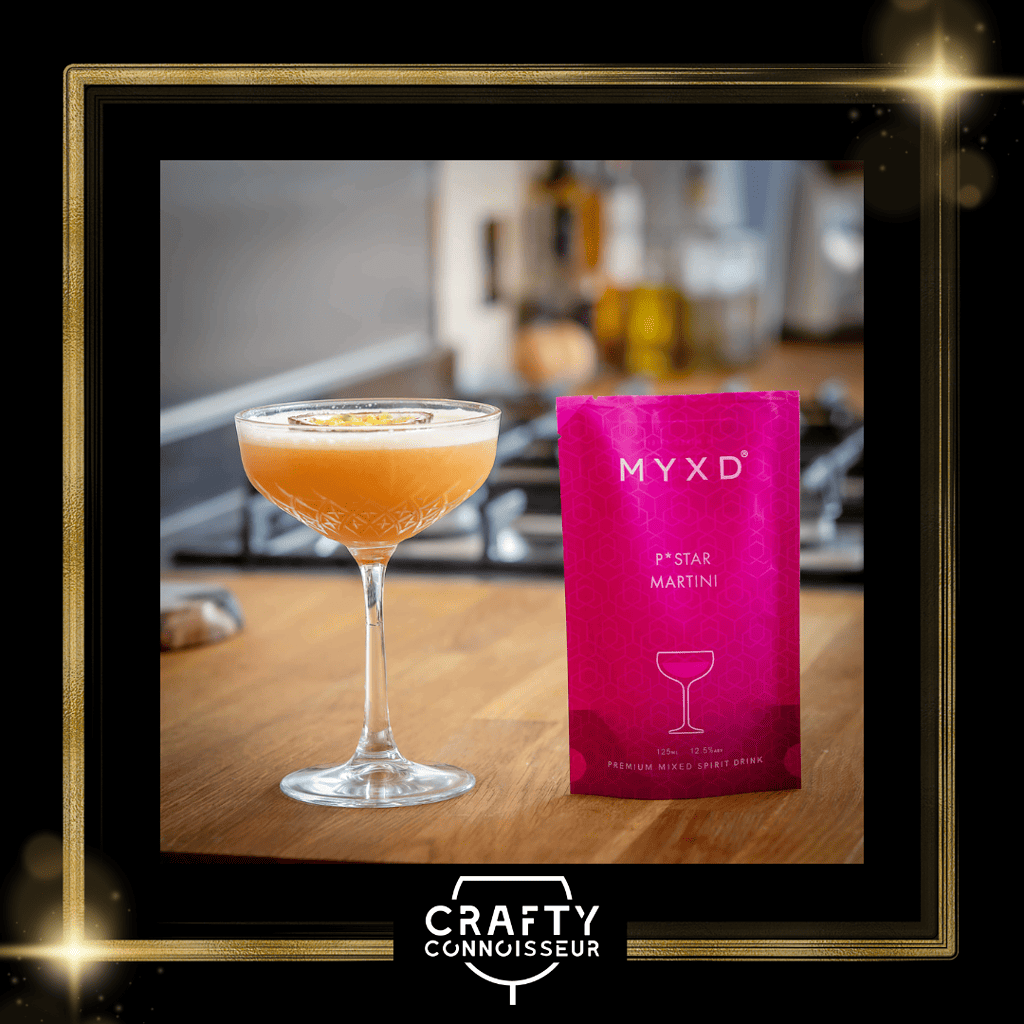 Rum is number one (at least for me), and this drink is our twist on the traditional Zombie Tiki. The point of this drink is to create the ideal blend of Polynesian flavours, mixing Brugal Dominican white, Kraken dark spiced, and Old J Caribbean spiced overproof rums with grenadine, pineapple juice, and citric acid.
It's quite the combination, but the results are absolutely incredible. With one sip, you'll be taken back to tropical shores, and we recommend serving it with a wedge of pineapple for extra flavour. The colour? It's divine and certainly part of why it's one of our most popular summer drinks.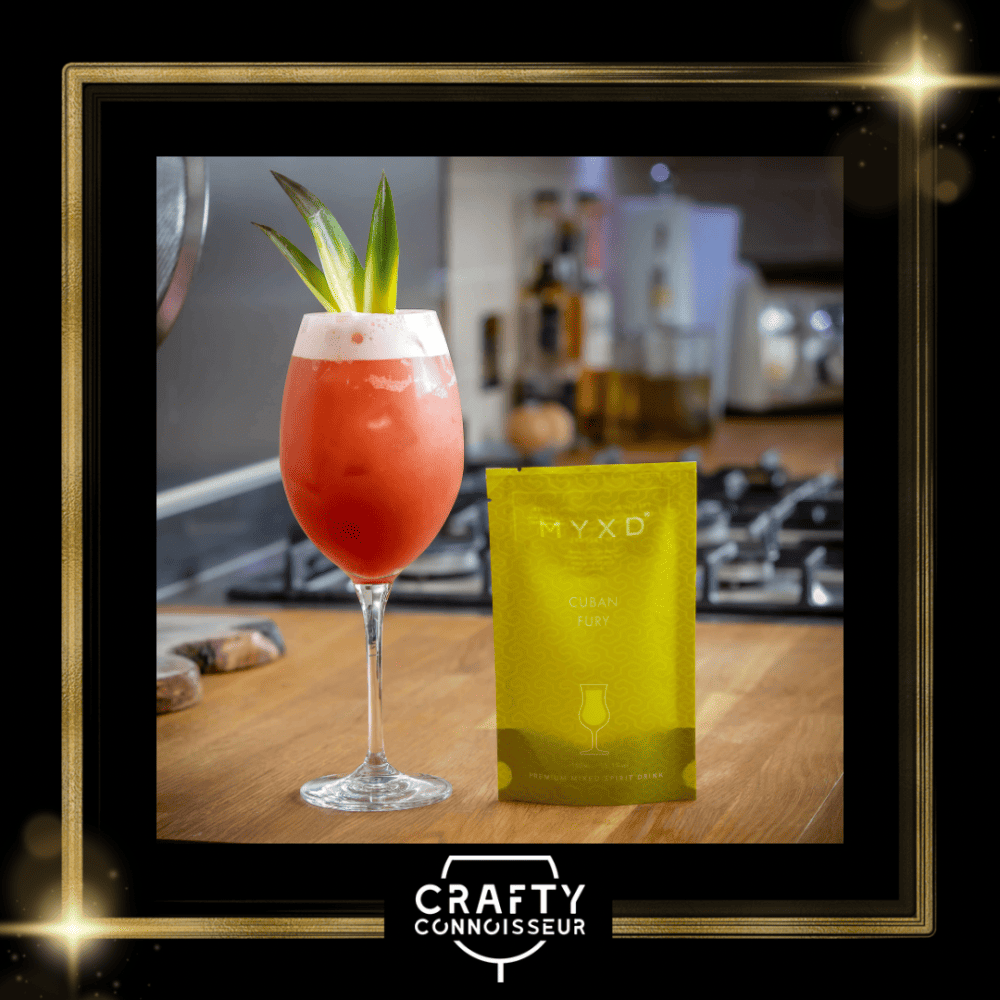 Adding a little sweetness to this classic made our night, and it's going to make yours too. This mix combines maple syrup, Benchmark 8-year-old Kentucky straight bourbon, and Angostura bitters for a drink that is simple in terms of ingredients but deeply complex in taste.
The flavour profile is quite impressive, and you're going to love every sip. To serve, you should pour it over ice, and you have the option to add a slice of orange if you're feeling fancy.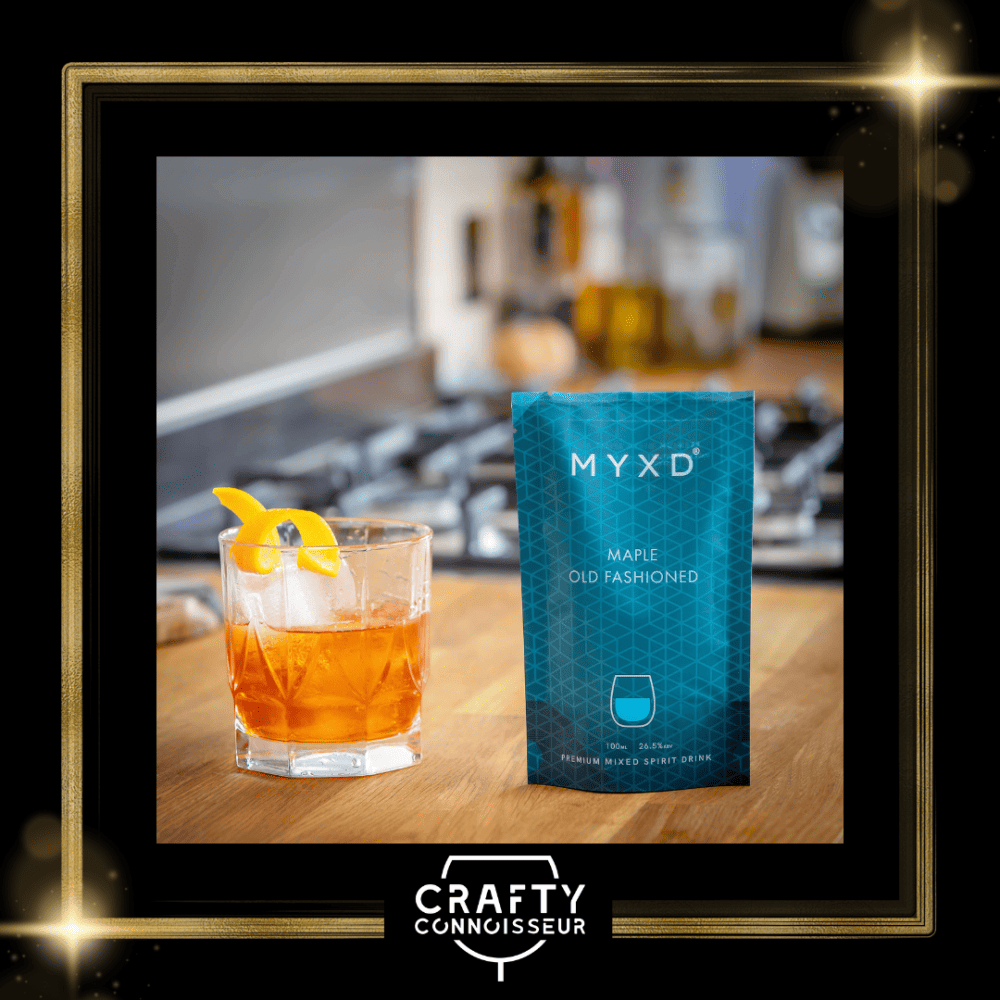 MYXD put their own twist on this classic Italian, switching things up to make a negroni unlike any other. With carefully selected ingredients, mixing Beefeater blood orange gin, Martini Rosso sweet vermouth, and Campari to create a delightful combination that will tantalise the tastebuds.
How should you serve it? All you need to do is pour the contents over ice and add either a slice of orange or orange peel to garnish the top. We recommend it; it makes all the difference.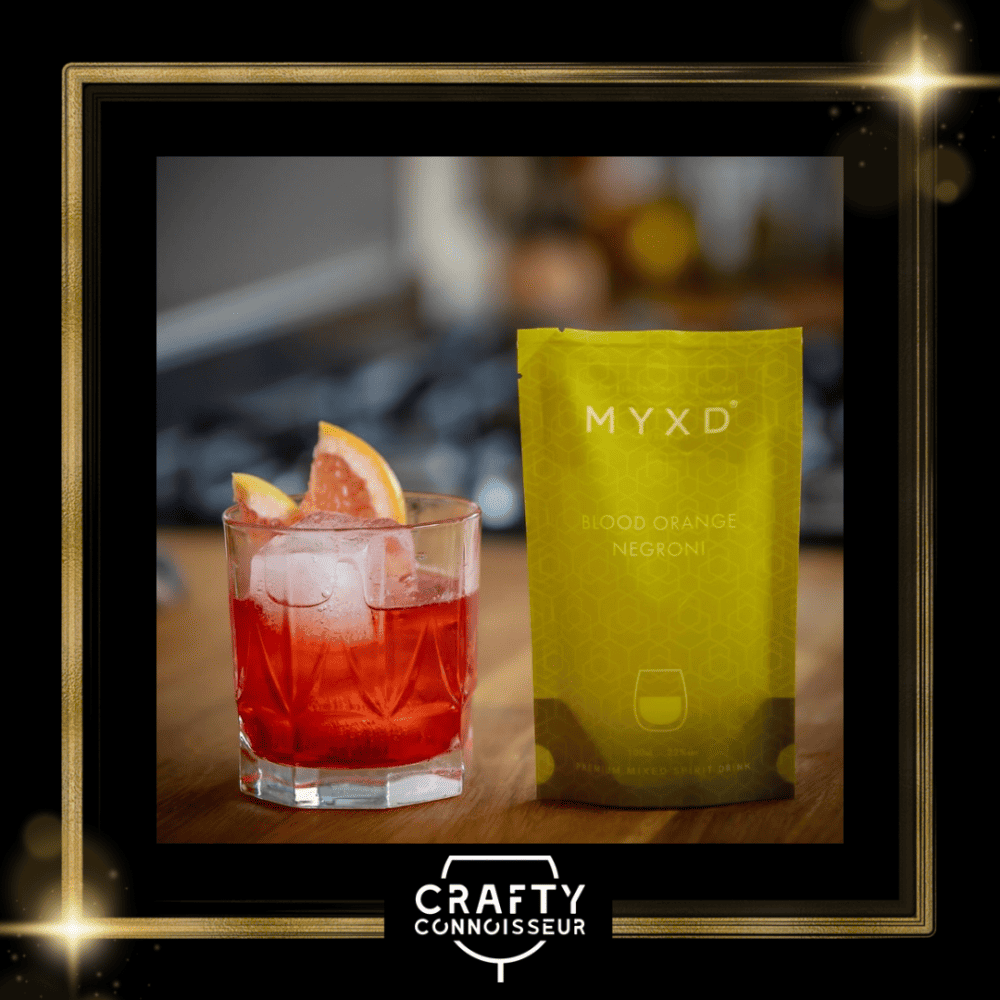 This is certainly one of the more popular drinks, and we think it's delicious. It blends Benchmark 8-year-old Kentucky straight bourbon with Smokehead peated single malt whisky, ginger and honey syrups, organic citric acid, and lemon bitters to create a drink with a flavour profile unlike anything else.
It's sweet yet smokey, with a little tang and a sour finish. You'll find that a wheel of lime makes the perfect garnish, allowing you to enjoy the full range of flavours.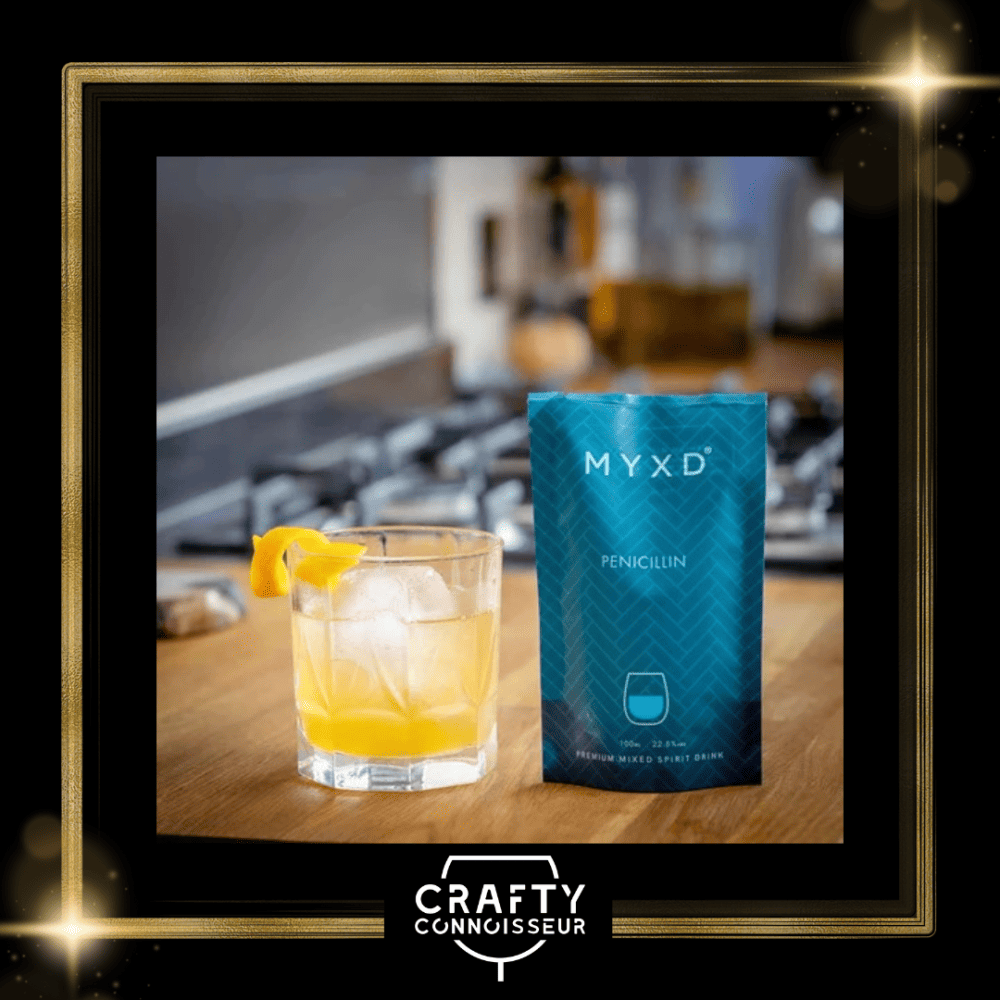 The espresso martini is a classic, but our twist adds a little sweetness for a perfect combo that will leave you in awe. It uses Absolut vanilla vodka, Tia Maria coffee liqueur, and Fee Brothers Aztec chocolate bitters to create a drink that can either be served for dessert or used as an aperitif – the choice is yours.
It's delicious, and you can never go wrong with a mixture of coffee and chocolate. Our serving suggestion is to add a few coffee beans to the top of the drink. It adds a touch of class that makes it look like something from a high-end bar instead of your kitchen. You can even try a few chocolate curls if your sweet tooth hits.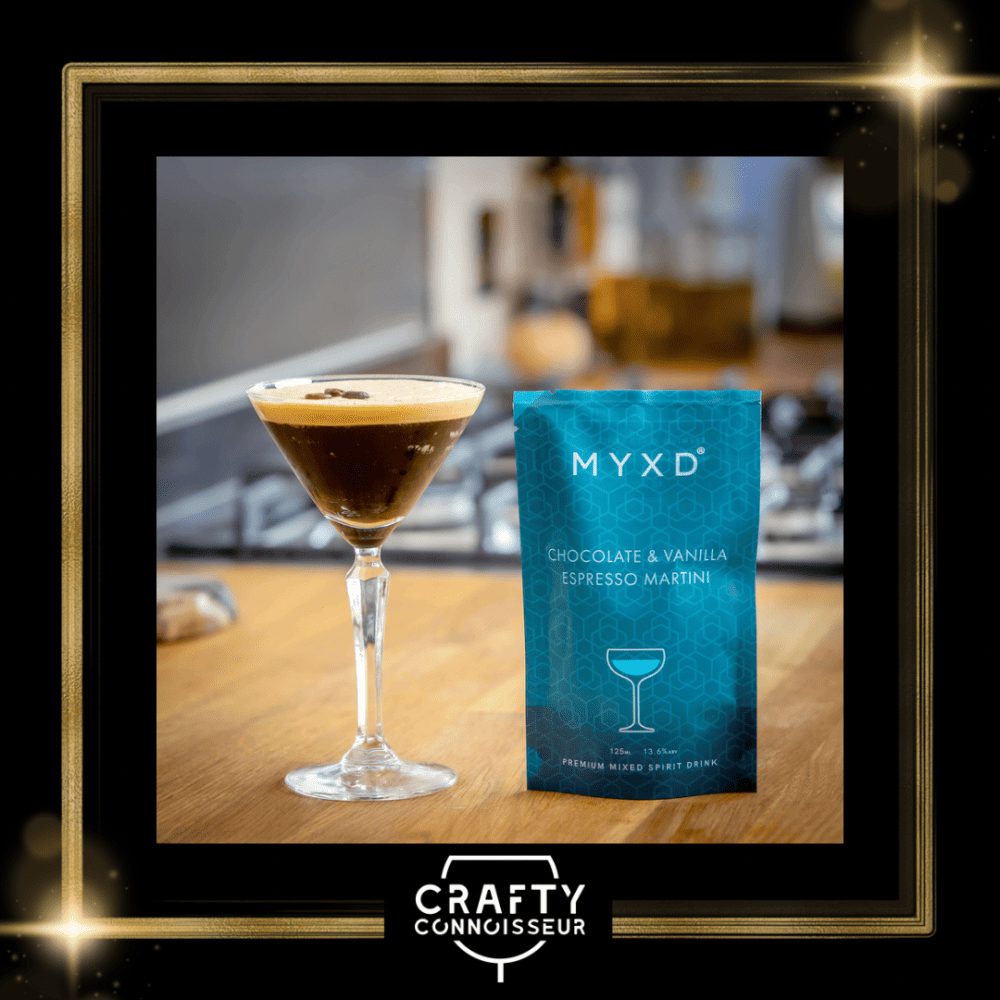 Want to spice up the margarita and make it into something special? Try out this fiery drink. It mixes El Sueno blue agave tequila, Giffard triple sec, mango, and jalapeno syrups to form something unlike anything your tastebuds have experienced. If you're a spice lover, you're going to want this.
For garnish, we strongly recommend adding a chili pepper to the glass as it gives an extra kick and really adds to the heat of the drink. Make sure it's a fresh one; it makes all the difference to the final taste.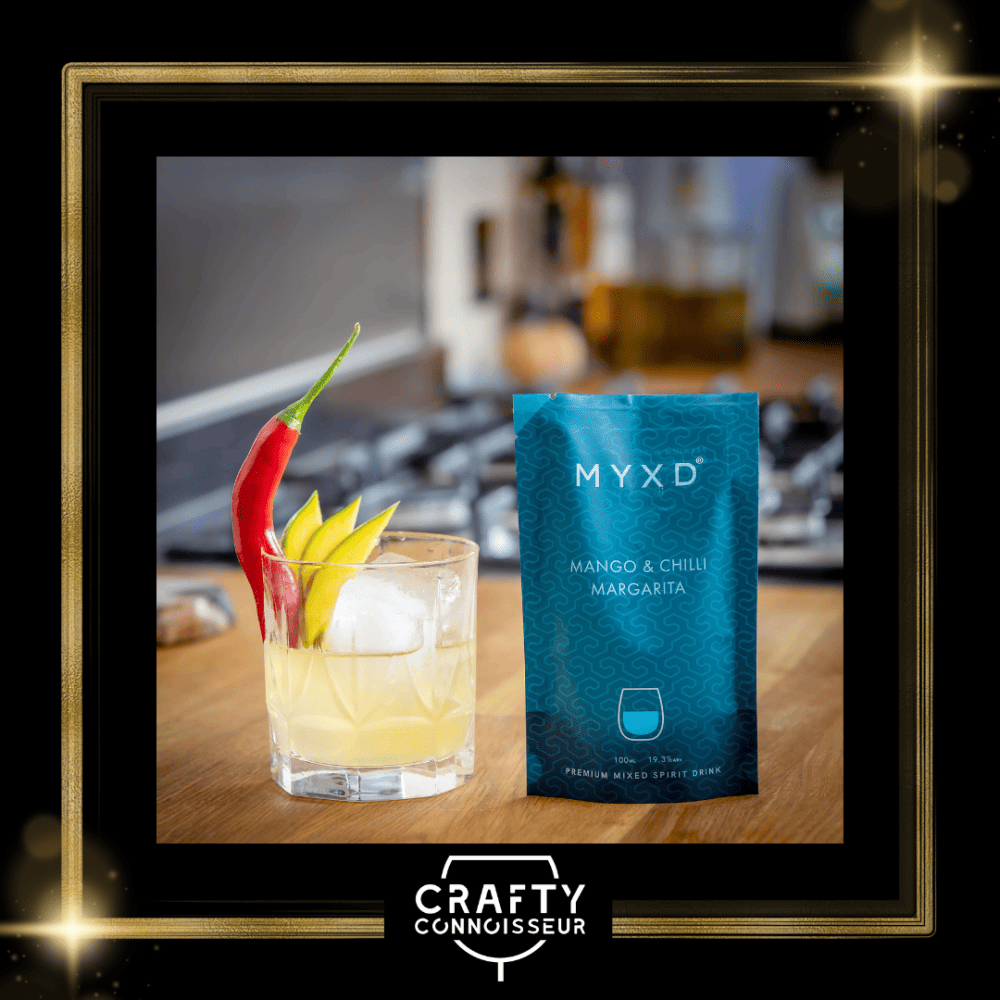 We like it sweet, and why not make the cosmopolitan even better? This drink combines Absolut Citrus vodka, Giffard triple sec, cranberry juice, and sweet candy floss syrup to make this gorgeous drink. The colour is incredible, and it's unlike anything you'd find in a bar (in all the right ways).
To serve, we recommend a handful of candyfloss for garnish if you want to liven things up. It certainly adds to the flavour profile and gives the drink a carnival feel. If you don't have any, a little lime will elevate the taste and leave you with a new favourite drink.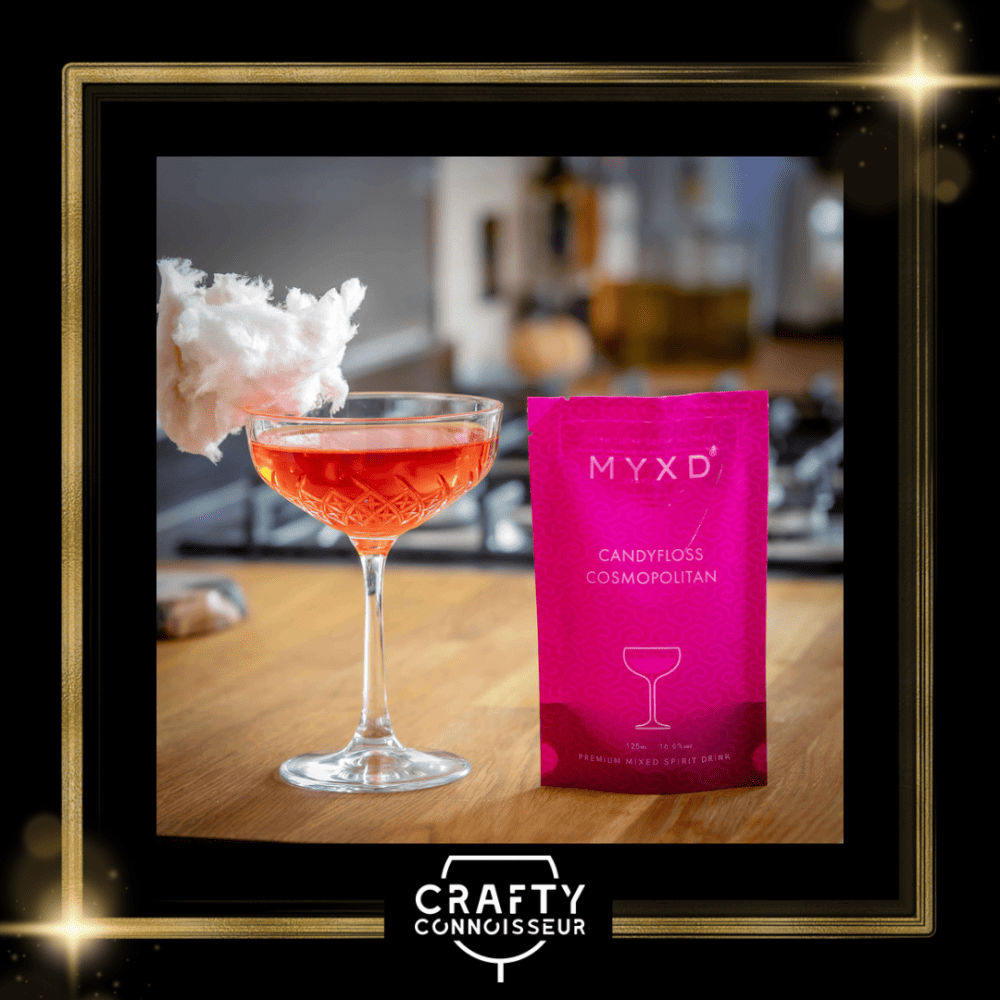 What to Look for in the Best Ready-to-Drink Cocktails
Before you buy pre-mixed cocktails to drink, you're going to want an idea of some of the features you should be looking for first. We want you to make the best choices, and that's why we've got this quick guide to help give you a clearer picture.
ABV: This stands for Alcohol By Volume and lets you know how strong the drink is. Many single-serve cocktails are 20% or higher, which means you might be feeling a little squiffy after a couple. The type of alcohol will also influence this. For example, gin and spritz have very different ABVs.
Flavour: There are so many different flavours to consider. Grapefruit, elderflower, agave, the selection is endless. Do you want a dash of lime or lemon? The combinations can be incredible, and it's important to choose a flavour profile that suits your tastes.
Type: Maybe you want to play it safe with a martini, or perhaps you want to be adventurous and try a Paloma. Regardless, you need to choose your cocktail type carefully and ensure you are selecting one that you're going to love. For example, a cocktail made with Campari liqueur is going to be very bitter when compared to something sweet like strawberry gin.
Final Thoughts
Pre-mixed cocktails are a lifesaver, and they certainly make things easier when you're hosting big parties. Let's make this summer better than the last with delicious cocktails delivered to your door. After all, what's better than a cocktail that's ready to drink as soon as you receive it?
In our opinion, all of these cocktails are fantastic, but you can't go wrong with a classic pornstar martini. Feeling a little more adventurous? We strongly recommend a tipple of our mango and chilli tequila margarita. Get the ice out, forget the cocktail shaker, and fire up the BBQ – summer is here to stay, and you're going to make the most of it.