Spirits are so much more than a way to end a wild Friday night. They come in such a wide variety of strengths, flavours, and blends that they are more akin to art. Yes, we have a fantastic time with them, and they certainly know how to elevate an evening, but taking the time to savour the taste and texture adds so much more to the experience.
At Crafty Connoisseur, we have been working on something very special for all our customers. This is our way of introducing you to our new service – the Crafty Spirits Club. What is it? A way for adventurous drinkers to tantalise their tastebuds and enjoy the delicious flavours and aromas of premium spirits from across the globe.
Let's dig in and show you everything our new service will have to offer.
What is the Crafty Spirits Club?
The Crafty Spirits Club has been designed for the most adventurous connoisseurs – those who want to delight in the most delicious spirits from around the world and enjoy a few tasty tipples. It's an exclusive club with a selection of subscriptions that allow you to unlock incredible member benefits at the click of a button.
Everything from free postage and special discounts all the way to some of the greatest hidden gems in the spirit world are waiting for you. It might be sourced from a local Scottish distillery, or it could come from far across the sea – one thing remains true: each of our chosen craft spirits will be exceptional.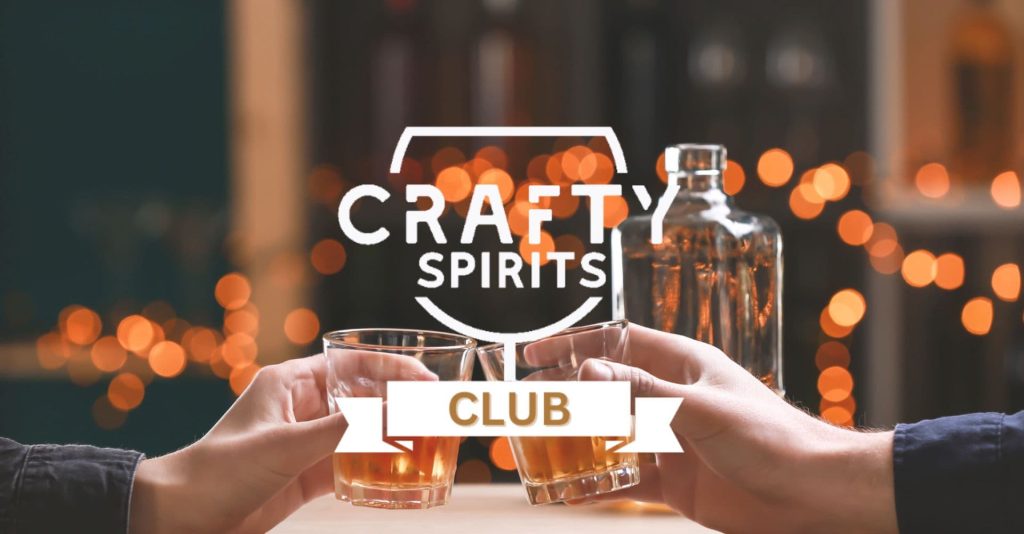 What are the Subscription Options?
To launch our new subscription service, we will have two different options available. The first is a monthly spirit box, which will be delivered with our new spirit of the month inside. Alternatively, there will also be a bi-monthly option – allowing you to choose a service that brings our chosen spirits to you every second month.
The pricing for each of these subscription plans will be announced when we launch in October.
What's Inside the Box?
When you sign up for a membership and receive your box, there is one thing we make sure to avoid. We never throw in tat to bulk things out, so you won't find bags of crisps that you'll never eat or dried crackers you didn't want. We don't even include tonics because you signed up for the best and finest spirits around, and we always offer a premium service.
Inside your box, there will be one 70cl bottle of our chosen spirit for that month. Now, what makes this exciting is that every single one will be new to our store, meaning you're going to be the first to try every whisky, gin, vodka, or other spirits that we want to implement. More than this, the spirits in our Crafty Club boxes will not be available for anyone to buy for 6-8 weeks. We want you to feel exclusive.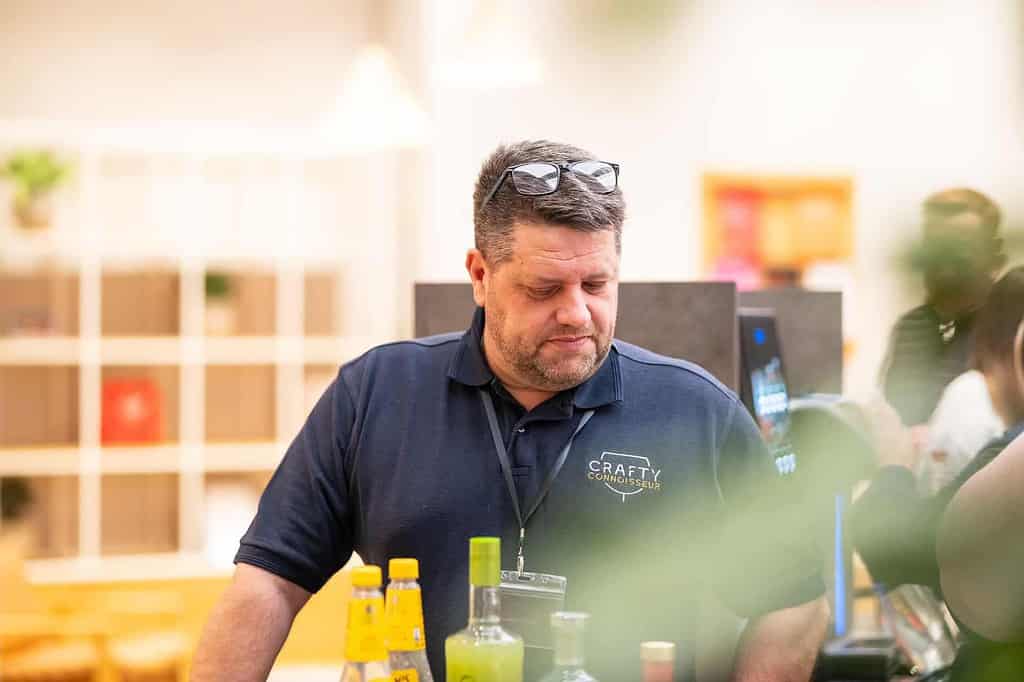 What Other Perks Come with the Crafty Spirits Club?
While the items inside the box are important (and delicious), there is also the question of what else you get when you join. Here are the perks spirits club members can expect to receive in addition to your delicious bottle:
• Spirits from across the globe
• New spirit every month
• Online Tasting Sessions
• Private Facebook Group
• Access to discounts in the Crafty Store
• Free 48-hour delivery on the monthly box and all other orders as long as you're a member
Furthermore, our tasting sessions aren't going to be ordinary. They'll be worth joining not just because you get to enjoy the experience with Team Crafty, but also because we will be hosting them with the producers of the spirits (so long as their schedules permit it). We want to provide you with an unforgettable experience and fantastic perks.
More About Team Crafty: The Spirit Connoisseurs
At Crafty Connoisseur, we have always been focused on one thing and one thing only – offering the finest premium spirits to our customers and helping them discover delicious new brands. Many of the options we provide are not found in mainstream stores, making us the go-to place for top-shelf bottles.
We're a small Scottish business, and we pride ourselves in presenting you with a wide range of local and international delights that will leave you transformed. Our team works hard to source everything from craft gins and whisky to rum and tequila. Whatever your spirit, we have it for you.
Frequently Asked Questions
Can I Cancel My Crafty Spirits Club Subscription?
The cancellation process will be incredibly simple, giving you a lot less stress if you want to end your monthly sub. However, when you place your order for the boxes, you will be subscribing for a minimum of three (3). This means three (3) months if you opted for the monthly service or six (6) months if you chose bi-monthly instead.
Can I Pause My Crafty Spirits Club Subscription?
If you want to pause your subscription because you need a break or are going away, there is an option for you to do so. The feature is valid twice per year, and cannot be applied two months in a row. It will be as simple a process as cancellation, offering flexibility to your spirit delivery.
Can I Have More Than One Bottle in My Subscription Box?
No, currently, we are only offering one 70cl bottle per subscription box. There is the potential for us to expand on this in the future, but at this point, we have no plans to do so. There is also a limit of one box per customer.
Do You Ship the Spirit Boxes Internationally?
No, we do not offer international shipping on our subscription boxes at this time as it is a UK service.
When Does the Crafty Spirits Club Launch?
There is no set date for the launch of the subscription box, but you can expect to see it go live in October 2023. So, make sure you mark it on your calendar and keep your eyes peeled for the big announcement.
We Can't Wait to Welcome You
We are so excited for you to come and join in with the launch of the Crafty Spirits Club. Every box is sure to bring a new sense of wonder and delight as you relish in some incredible hidden gems. We have quite a few fantastic new brands and flavours for you to try, and we look forward to welcoming you to the service in October.
Can't wait until then? Head over to our website and see what we have on offer. There are some exceptional premium brands of spirit on offer that we know you'll love. Whatever your tastes, we have a drink for you.