The sweet smell of the Norwegian Fjords, the rush of a breeze through a pine forest – the very essence of Norway and its incredible wilderness can never be contained. Or can it? Bareksten Botanical Gin is a unique blend that captures the tastes and fragrances of the great Scandinavian wilderness. It's a taste sensation and one that should not be missed.
It's dramatic and powerful, with strong flavours touched by subtle undertones that will elevate anything you mix it with. It's a gin quite unlike any other, and we at Crafty Connoisseur are very excited for you to share in our experience. As proud stockists of Bareksten Gin, allow us to introduce you to the brand and take you on a journey rivalling that of the Vikings.
Behind the Name: Bareksten Botanical
Breathtaking and dramatic, Bareksten takes its inspiration from the Nordic wilderness and the plants that inhabit it. The extreme environment in which every herb, fruit, and plant must survive means that only the strongest make it through. In the winter, they rarely see sunlight, and the summer can be humid and harsh.
Every ingredient has only ever been touched by nature, carefully cultivated to ensure that each sip you take contains a taste of Norway. The name takes inspiration from the impenetrably dark forests of Norway, and the desolate landscapes are home to devious wood nymphs (Hulder) who live among the roots of the trees.
The name itself comes from one of the founders of the first whiskey in Norway, Det Norske Brenneri. Stig Bareksten is an inspiration, and combined with the strong Norwegian heritage of this drink; it is a fitting tribute to an exceptional entrepreneur. This gin is a category all on its own, but the process of how it's made is what makes it really stand out.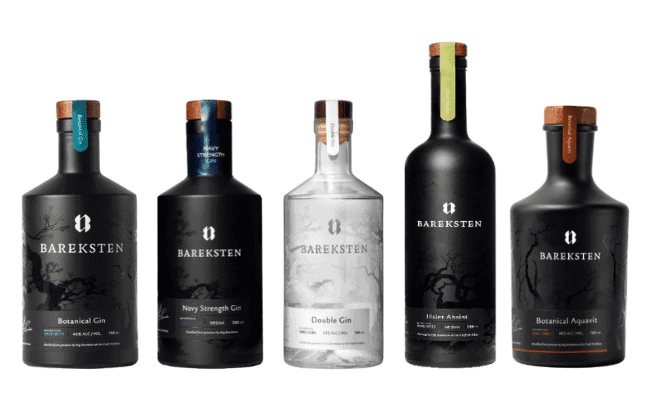 How It's Made 
This premium gin is distilled in Norway, and its distinctive taste has a great deal to do with the way it's made. The process is just as unique as the taste, offering you a selection of natural and organic ingredients that tantalise the tastebuds and leave you completely entranced. Let's take a closer look at the way in which it's crafted.
Bareksten uses a copper still for the distilling process, offering a smooth and refreshing taste with a delightfully clean finish. Every botanical has been sourced from the Norwegian forests and terrain, and they are carefully selected so that you always have the richest flavour experience.
When combined with the fact it is distilled for a longer period of time than other gins, it becomes clear why every flavour feels more alive with each sip. There are 26 botanicals used in total, each of them perfectly balanced so as not to become overwhelming, as they form the basis for this incredible spirit. These botanicals include:
Juniper
Wild blueberries
Lingonberries
Rhubarb
Elderflower
Mint
Caraway
Coriander
Angelica root
Ginger
The sweet flavour brings out the taste of every berry, and the oak undertones add an earthy and rich feeling to the drink. The OSS craft distillery is one of the best in Scandinavia, with every ingredient hand-squeezed in Norway, and they are truly dedicated to their goal of producing a premium spirit that will enrich any gathering.
Tips for Mixing with Bareksten
The best way to enjoy Bareksten is in the form of a classic gin and tonic. However, there are some other sublime cocktails you can create with it. While we are sure you have some fantastic ideas, here are our favourite Bareksten mixes.
Gin and Tonic
1 part Bareksten Botanical Gin
3 parts tonic water
Serve chilled in a highball glass. Garnish with a lime wedge for a little twist.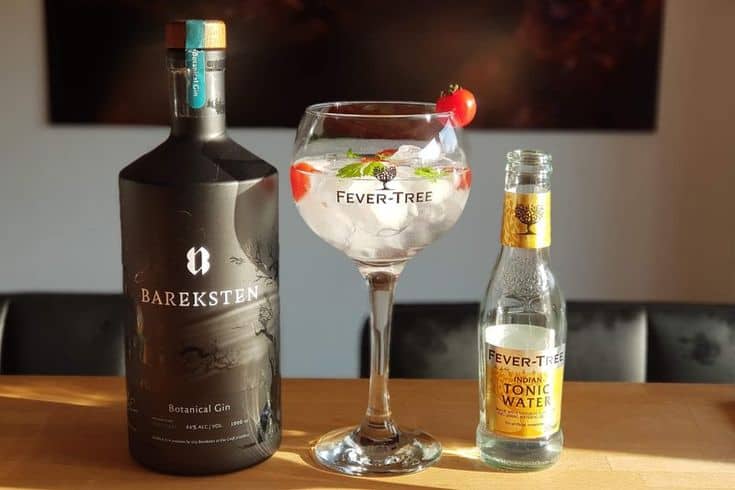 Negroni
2 parts Bareksten Botanical Gin
1 part Sweet Vermouth
1 part Campari
Fill a mixing glass with ice and stir the ingredients together thoroughly. Fill an old-fashioned glass with ice and strain the mixture into it. Garnish with a twist of orange, and enjoy.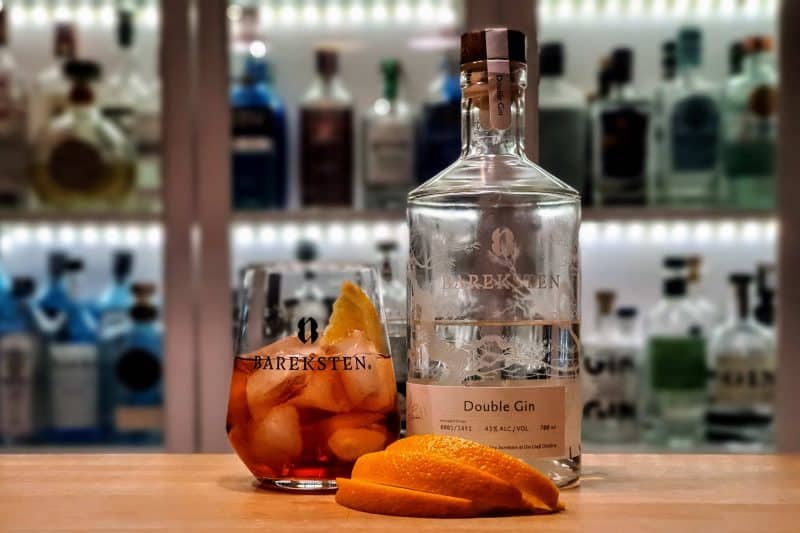 Blueberry Gin Martini
4 parts Barekstens botanical gin
1 tb blueberries
1,5 parts sugar syrup
Shake the mixture well with ice. Strain it into a chilled coupe and serve.
Cloudberry Fizz
2 parts Bareksten Botanical Gin
1,5 parts sugar syrup
2 parts lemon juice
4-5 Cloudberries
Top with champagne
Shake the mix well with ice before pouring it into a tall champagne flute. Garnish with lemon to finish.
Endless Summer
4 parts Bareksten Botanical Gin
1,5 parts sugar syrup
3 parts lemon juice
1,5 parts fresh orange juice
2 parts elderflower liqueur
Shake well with ice before straining into a chilled coupe and garnishing with a generous pinch of lemon zest.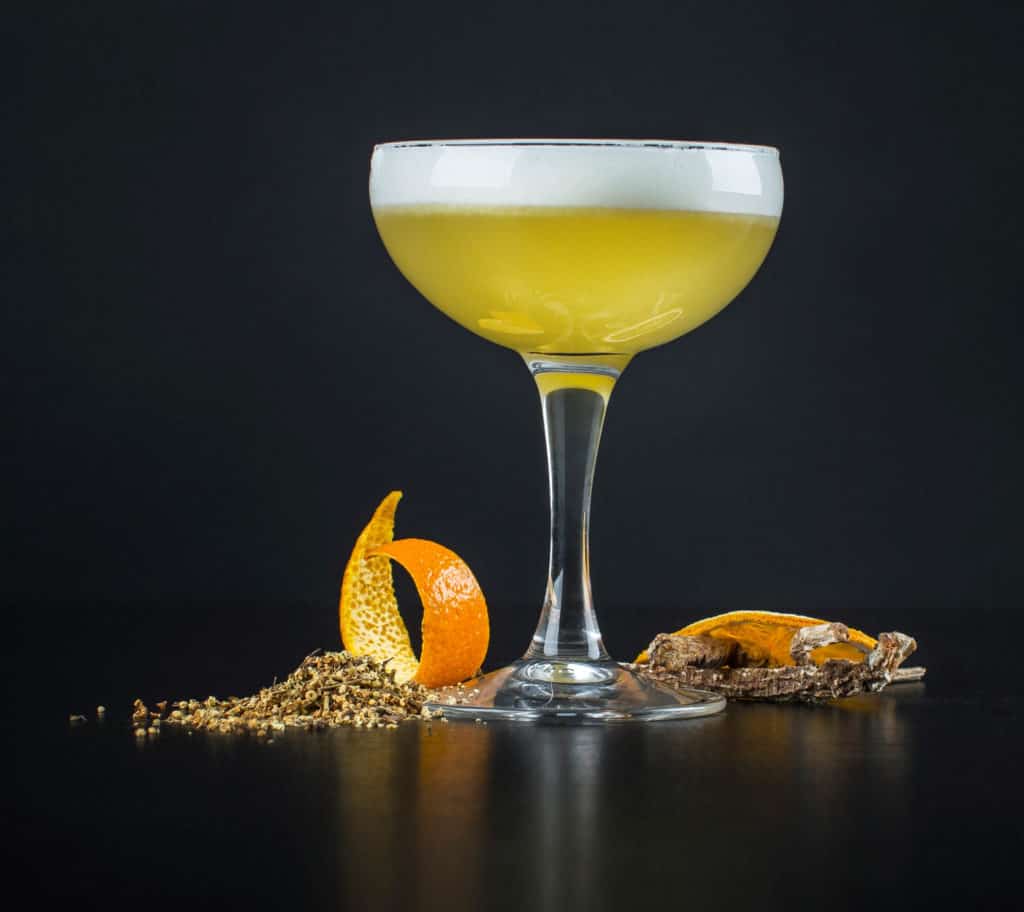 Other Ways to Enjoy Bareksten
If you don't fancy a cocktail, Bareksten can also be enjoyed by itself. The various natural ingredients make it an excellent choice, providing you with a botanical experience you won't forget. If you decide to enjoy Bareksten alone, you should serve it in a chilled tumbler over ice. You can garnish it with lemon or lime, but we recommend leaving it bare and savouring the taste.
The Future of Bareksten
We are quite confident that Bareksten has a bright future ahead. In addition to their botanical gin, they also have a delectable botanical vodka, Aquavit, and blueberry liqueur. Every drink they make has gone through the same careful process, with the ingredients being selected and crushed by hand – never being touched by anything other than the Norse wilds.
Their dedication to their craft is one of their key selling points and an aspect that helps them stand out from other gins on the market. Combined with its exceptionally unique flavour profile, it's not a drink you forget. Even the packaging stands out on the shelf – a sleek black bottle decorated with shadowed branches from Norway's forests. We're excited to see what they come up with next.
Awards and Accolades
In addition to being the most popular gin in Norway, Bareksten has also won numerous awards and accolades overseas. In fact, it is listed as one of the most awarded gin brands of all time, taking home the title of Gin of the Year 2022 in addition to the Double Gold Award in the USA.
It also gained the title of Spirit of the Year 2022. Most recently, it was announced as the winner of The Gin Guides 2023 – a prestigious crown for the contemporary gin category that only furthers its reputation. This is just the start of a long list of commendations, and we are certain there are many more to come.
Final Thoughts
A premium gin that represents the essence of Norway, there is nothing that comes close to this member of Bareksten's botanical spirits range. Citrus and spice blend perfectly with hints of sweetness, bringing your tastebuds to life as you sample one of the most unique flavour profiles you will ever experience. Put down the wine and give this incredible gin a try instead.
Bareksten is one of several high-end gins that we have for sale, and if you hadn't already guessed, we recommend you give it a try. If you're not quite sure it will be the right fit for you, we have 3cl sample bottles that you can buy first – allowing you to determine if this gin is going to be your new favourite drink.