The rolling hills of Wales are so rarely remembered, and yet they hold some of the most interesting history in all of the United Kingdom. More than that, it is also home to a vast array of delectable drinks, many of which take their inspiration from the folk tales that have been passed down through generations.
Toca Vida Gin is one such drink, a premium infusion of flavour that comes straight from the heart and soul of the country. This delightful blend brings an eclectic mix of Welsh and American cultures so that you can enjoy one of the greatest tastes of your life – and we aren't exaggerating.
At Crafty Connoisseur, we are delighted to introduce you to this Welsh treat. Come and learn more about the origins of this incredible gin, and maybe even pick a bottle up for yourself.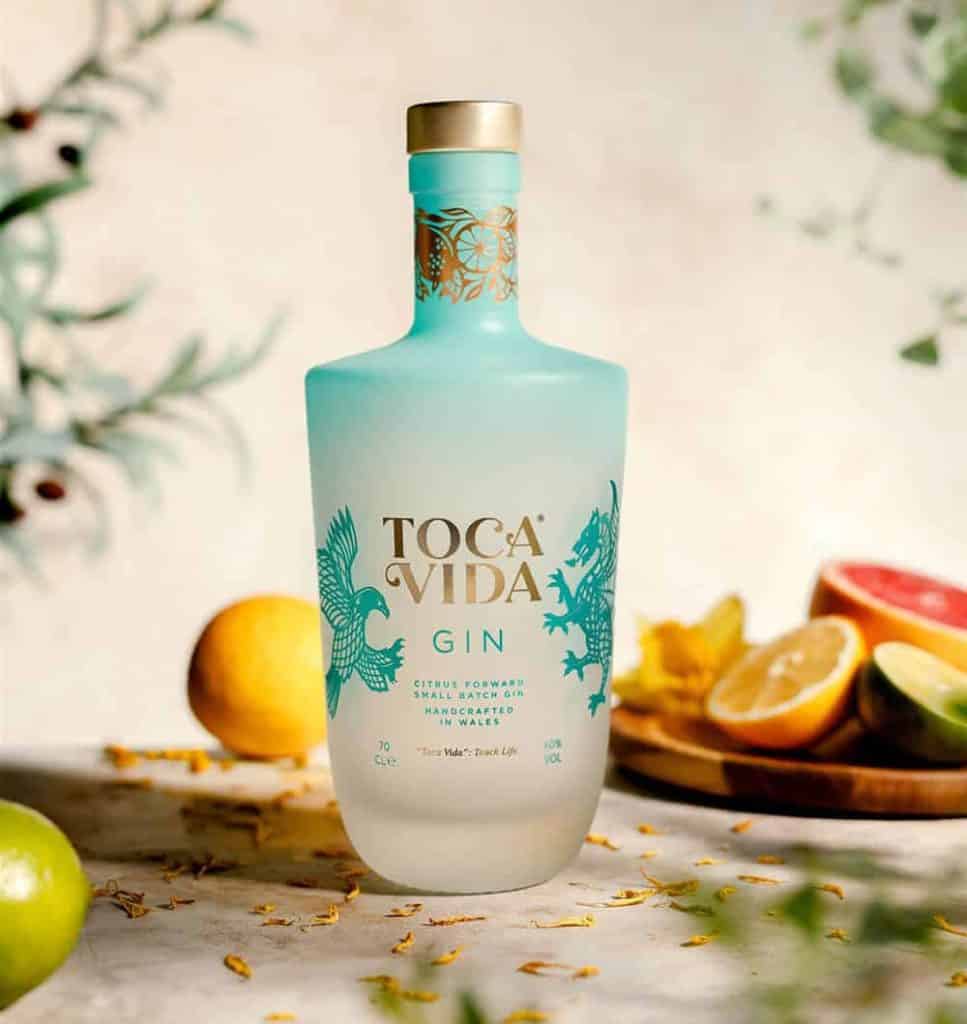 Behind the Name Toca Vida Gin
In Spanish, toca vida means "Touch Life", and this is where the inspiration for the name comes from. It's all about taking life in its stride and reaching for the things you want most in this world. We touch life, and it touches us. It delivers a unique and fresh taste, but that isn't the only thing that stands out with this spirit.
Crafted in the gorgeous Welsh countryside, this gin isn't just a fusion of taste; it's one of cultures. Sam is a former international Welsh rugby player, and Elianna travelled to the country from America in pursuit of her studies. Brought together by their love of gin, the two of them began something truly incredible when they developed this recipe.
The whole concept is built on the notion that when you share a drink between friends, it acts as a catalyst for something so much deeper. Connections, conversations, and inspiration that would otherwise be lost can all be found when you pour a glass together. It's a citrus haven that's built on forming strong bonds.
What's the bottom line? You'll only ever be able to discover what life can truly become if you dare to reach out and grab it. Touch, taste, and live – that's what Toca Vida Gin is all about.
How It's Made
Unique and refreshing, you will find that Toca Vida uses fresh Cuban pink grapefruit to bring out the best of the spirit and create something incredible. With the addition of Sicilian lemon and lime notes, you end up with a burst of citrus that leaves your tastebuds tingling in all the right ways.
What makes this particular drink interesting is that while it captures those traditional notes and is hand-crafted at the distillery, it also explores the modern American take on gin production. The gin reflects a clash of cultures that you can taste the moment it hits your lips.
It's perfect for those looking for something different, and the distillery's commitment to craftsmanship and tradition makes it a drink you won't want to miss. The distillation process might be simple, but there is nothing basic about the flavour profile you get to experience as a result.
Tips for Mixing with Toca Vida
Looking for some delicious cocktail ideas to try out with this citrus burst? Well, you're in luck, as we have a few fantastic combinations that you're going to want to try.
The Toca Collins
2 oz Toca Vida Gin
1 oz freshly squeezed lemon juice
1/2 oz simple syrup
Club soda
Ice
Lemon slices, for garnish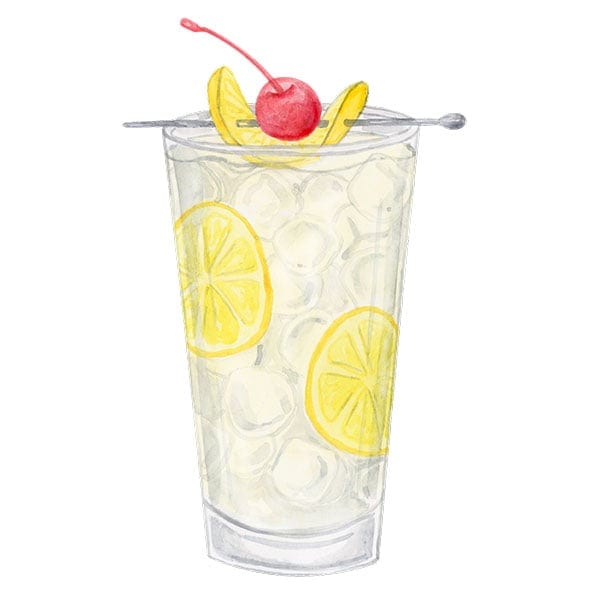 Celtic Fizz
1 1/2 oz Toca Vida Gin
3/4 oz lemon juice
1/2 oz honey syrup
1/2 oz green chartreuse
1 egg white
Club soda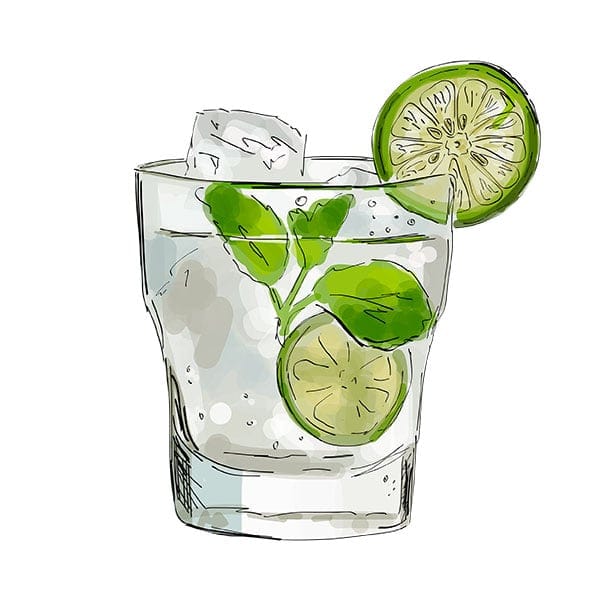 Citrus Smash
2 oz Toca Vida gin
1 oz fresh lemon juice
1 oz simple syrup
2 slices of grapefruit
3-4 fresh mint leaves
Ice
Club soda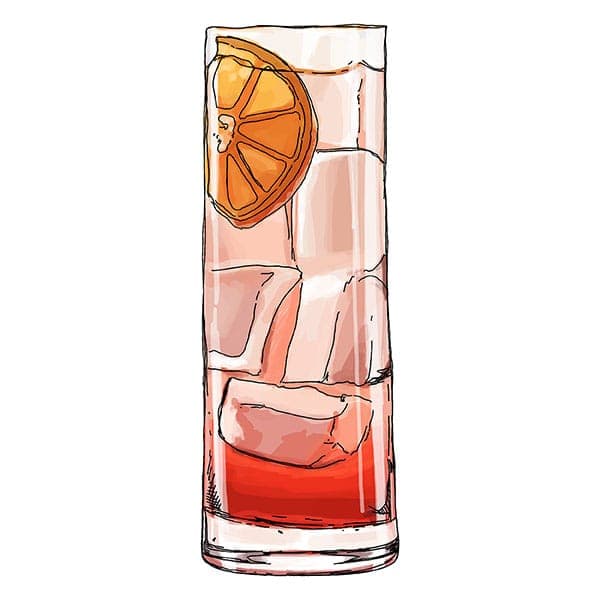 American Beauty
1.5 oz Toca Vida Gin
0.5 oz hibiscus syrup
0.5 oz lemon juice
Sparkling wine
Lemon twist, for garnish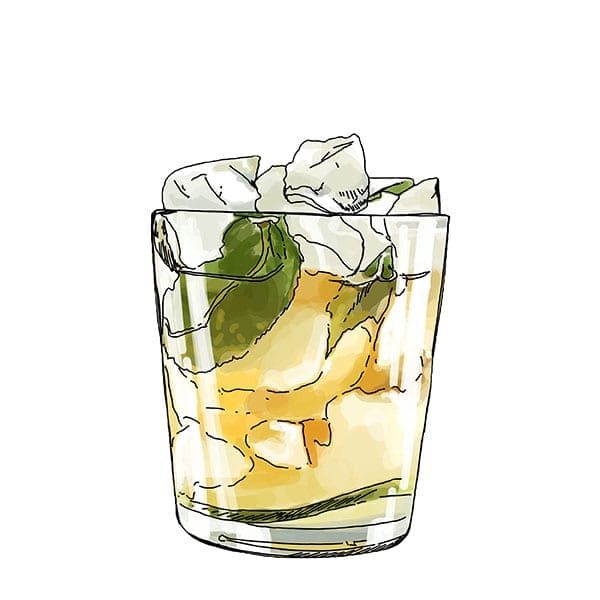 Other Ways to Enjoy Toca Vida Gin
The refreshing taste of Toca Vida means that it can be enjoyed by itself if you're not a huge fan of cocktails. All you need is a tall glass and some ice to get the job done (and I quite like a lime wedge on the rim of the glass). Of course, we recommend you serve it chilled if you want a true taste of Toca Vida Gin.
The Future of Toca Vida
Newly introduced, Toca Vida Gin has swiftly climbed to the pinnacle of must-have spirits for many. Created by ex-Wales rugby player Sam Davies and his semi-professional footballer fiancé Elianna Chavez, this gin is a reflection of their personal story. Partnering with the esteemed Hensol Castle Distillery and its award-winning master distiller, Dai Wakely, the duo has been well-supported in bringing Toca Vida to market.
Hensol Castle Distillery's continued commitment suggests a bright future for Toca Vida. As for Sam, apart from his venture in spirits, he embarks on a new journey playing for Grenoble in France. With such robust backing and a passionate team, the future certainly seems promising for Toca Vida Gin.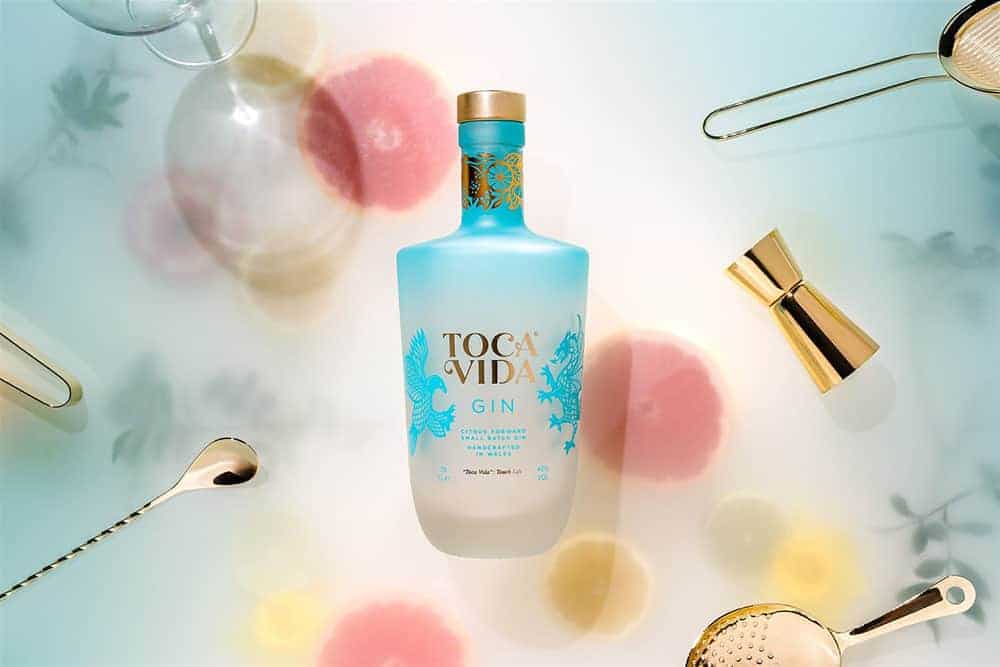 Awards and Accolades
While Toca Vida Gin has yet to win any of its own awards, the distillery that it's made at has won many. In 2023 alone, Hensol Castle has won 15 gold medals for the clients it provides contract bottling for. It has a strong reputation, and we can't wait to bring you updates later when Toca Vida wins its own gold medals (and we know there will be many).
Final Thoughts
We're certainly impressed by the distillery's commitment to the craft and to providing such an eclectic fusion of cultures and tastes to Wales' favourite gin. It's no surprise that this premium spirit has been so popular, and we can only hope that it continues to thrive (not just because we are excited to experience a few new flavours).
We recommend picking the American Eagle and Welsh Dragon to sit on your shelf, ready to serve when the mood takes you. However, we know that everyone's tastes vary. So, before you buy a full bottle, why not try a little 3cl sample of Toca Vida from us? At Crafty Connoisseur, we're here to help you find your next top spirit.