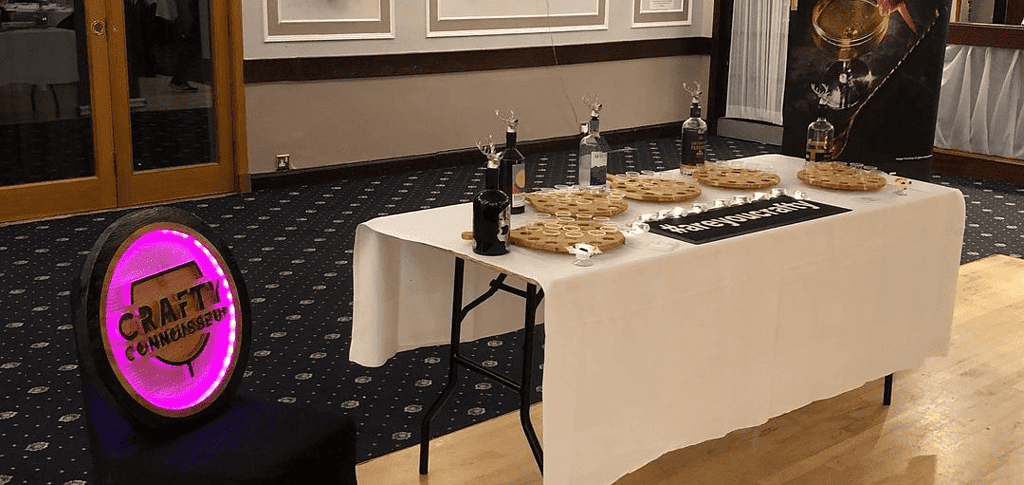 What is a Crafty Tasting?
Well, the simple answer is that it can be whatever you want it to be. It's a chance to take your tastebuds on a journey around the world of Craft Spirits.
We can tailor the tasting to suit your bespoke requirements. You can have a single spirit event like a Gin Tasting. Or so that you can cater for all your guests, you can do a mixed spirit tasting.
We will introduce you to some of the most premium Gin, Rum, Tequila, and Vodka form around the world (and perhaps a few surprise spirits too).
The event is 100% interactive, whether you are face to face or having an online tasting with far away friends. We are not here to lecture you, there are no wrong answers. Why?
In our tastings they are all blind tastings. We don't tell you anything. Yes, we will give you a hint as to what the spirit is (unless you booked a single spirt tasting, in that case it's obvious).
Everyone's tastebuds are different, and we all react to taste differently.
So, we ask you to tell us what you taste. As we said, there are no wrong answers as some people might be more taste receptive to specific flavours etc.
We then tell you all about ther brands and the story behind their making. Why they're made, where are they made and why are they made.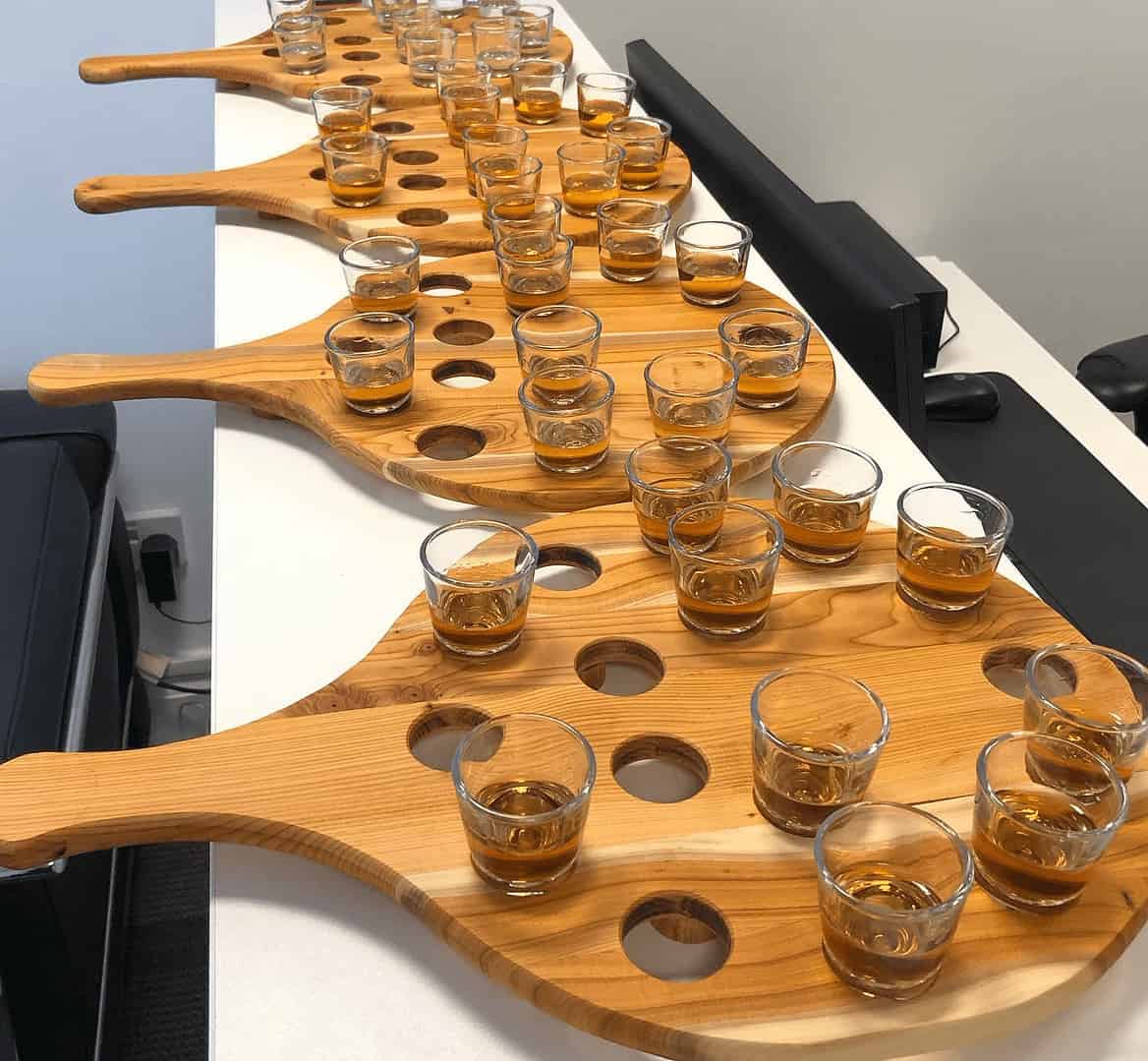 It's all about the experience. Knowing more about what you are drinking and how best to enjoy it.
What's the perfect serve? The one your tastebuds just go nuts about.
As well as a face to face event, we off a virtual options well. This was really popular in covid when people suddenly realised they could still get together for a drink with friends online.
Yes we do send you the sample out by courier. You don't just sit there watching us sample.
Where's the fun in that?
We cater for all types of events, birthdays, anniversaries, team building, in fact any event you care to mention.
As well private events, we also cater for corporate events. Something different to entertain your staff or clients with. online or in the comfort of your own office, we will tailor everything to suit your needs.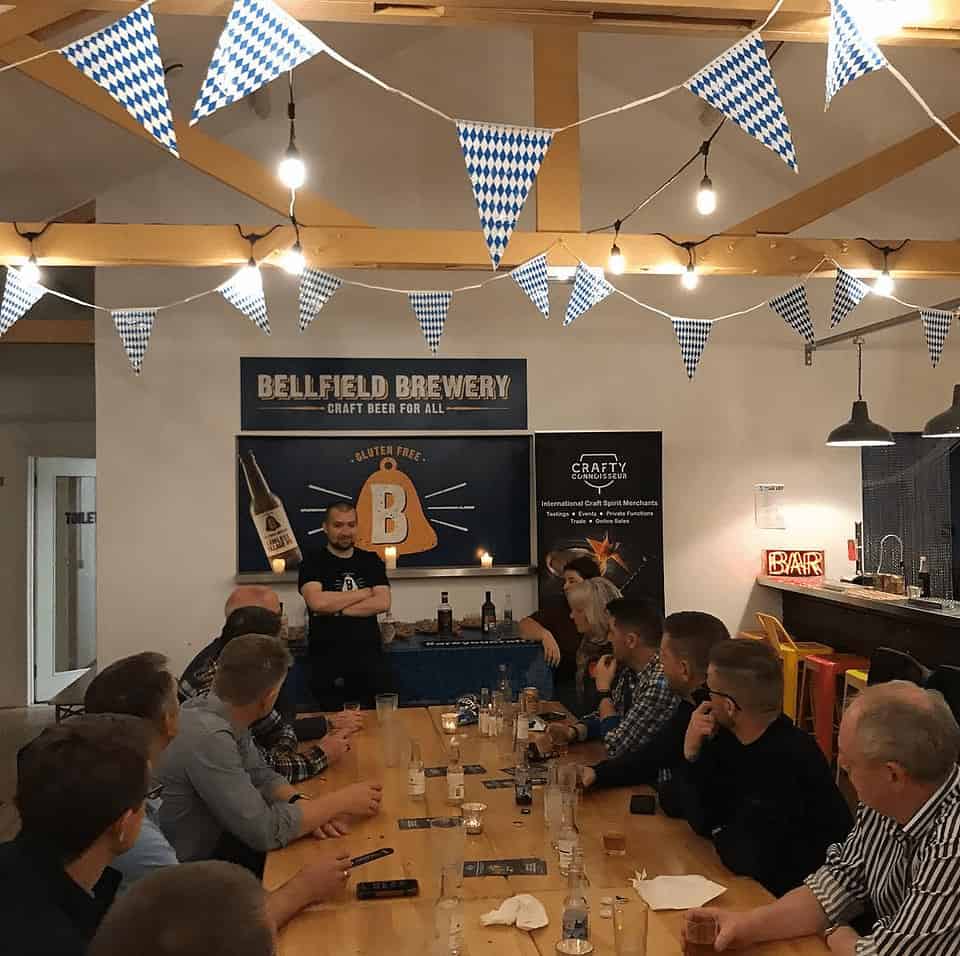 We can even offer a collaborative experience by partnering with our friends in the drinks industry.
How does a beer & spirit tasting with brewery tour sound? Well, everyone in the above picture had a great time sampling some of the finest gluten free beer, followed by some well chosen spirits.
Not all tastings are the same. Like everything we do, we try to be different.
It's all about the customer experience.