How can you get an ideal T? When it comes to making a perfect Gin and Tonic, the "T" plays a crucial role in the taste and quality of the drink.
The right tonic water can elevate the essence of the gin and add a refreshing and bitter note that complements the drink's sweetness. However, with so many options available in the market, choosing the right tonic water that can enhance the taste of your G&T can be challenging.
This blog post will explore the ideal tonic waters for making tasty G&Ts in 2023 based on ingredients, quinine content, sweetness level, carbonation, and flavour profile. We'll also provide some tips on choosing the right tonic water for your preferred gin and experimenting with different brands to find your perfect G&T combination.
The key takeaway is to do the taste test. It's all about balancing a bitter and sweet taste and pairing the right tonic with the right spirits. You can try many variations, including a classic gin and tonic, vodka tonic, and heck – why not try a tequila tonic?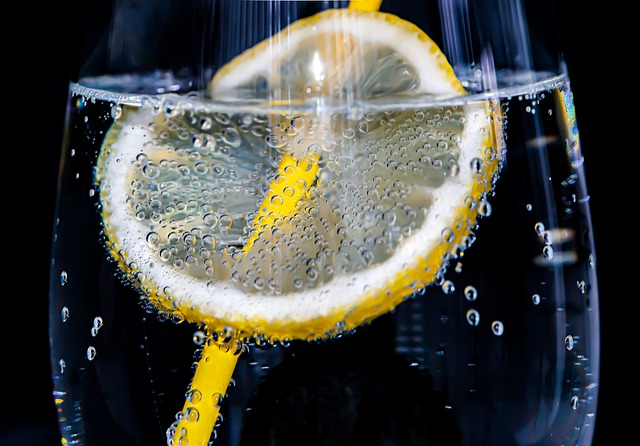 What Makes a Good Tonic Water?
Unlike soda water, when it comes to selecting the best tonic water for your G&T, there are several factors to consider. Here are some key characteristics that make a good tonic water:
Ingredients
Look for tonic waters that use high-quality, natural ingredients – Fever-Tree is always a top favourite! Some of the best aromatic tonic uses real quinine, natural sweeteners like real cane sugar or agave nectar, and botanicals like lemongrass and elderflower, among other ingredients.
Additionally, when looking at the ingredients of tonic water, you should consider any artificial flavours or preservatives. Some brands may use artificial ingredients to enhance the flavour or extend the shelf life of the tonic water. These can negatively impact the taste and quality of your G&T.
Therefore, it's generally best to opt for ones that use better ingredients, as they are of higher quality and taste much better.
It's also worth noting that some tonic waters are marketed as "low-calorie" or "diet" options. However, they often use artificial sweeteners that can alter the taste and have negative health effects. If you want to reduce your calorie intake, opt for a smaller portion of high-quality tonic water rather than a low-quality, artificially sweetened option.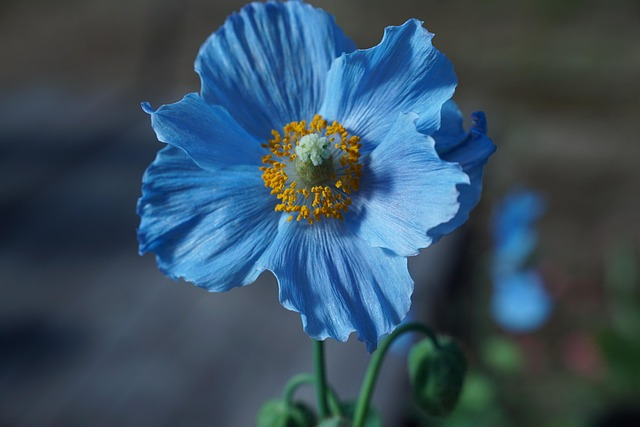 Quinine Content
Quinine is the key ingredient in tonic water, giving it its characteristic bitter taste. Look for tonic waters with a high quinine content, as this can add complexity and depth to your G&T. However, be mindful of ones that contain too much quinine, as they can be overpowering and make your G&T too bitter.
It's worth noting that the quinine content in tonic water can vary significantly between brands. Some use a high concentration of quinine, while others use a lower concentration.
Try out a few to find the right balance that works for your taste buds, as too much quinine can make the drink too bitter, while too little can make it too sweet. Some even use a different type of quinine, which can affect the taste and quality of the drink.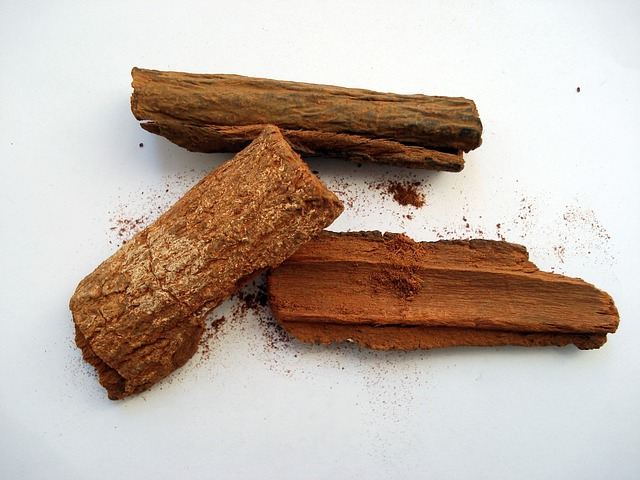 Sweetness Level
The sweetness level is an important factor to consider when selecting the best tonic water for your G&T. As already mentioned, some brands use artificial sweeteners like aspartame or saccharin.
In contrast, others use natural sweeteners like cane sugar or agave nectar. It's generally recommended to choose tonic waters that use natural sweeteners, as they tend to taste far superior and are also a bit healthier for you.
A tonic water that is overly sweet can mask the complexity of the gin, while one that is too bitter can overpower the spirit. Ideally, you want a well-balanced tonic water with just enough sweetness to enhance the spirit of the gin and just enough bitterness to create a refreshing and complex drink.
One tonic water that strikes a perfect balance in terms of sweetness is Schweppes Indian Tonic Water. This classic tonic water has been around for over two centuries and is known for its crisp, refreshing feeling. The sweetness level is just right, with a subtle hint of citrus that complements the flavours of the gin. It also has a well-balanced carbonation level, making it an excellent choice for any G&T recipe. If you're looking for a classic tonic water that won't overpower your gin, Schweppes Indian Tonic Water is an excellent choice.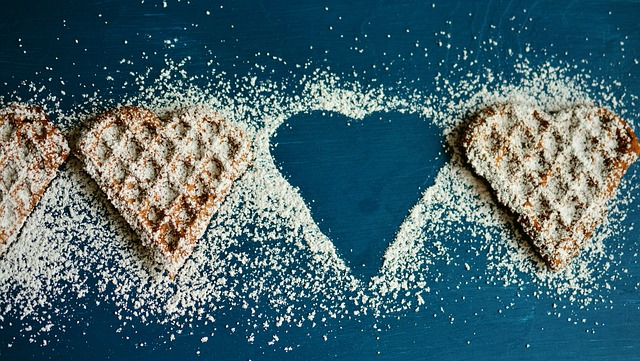 Carbonation
The level of carbonation in tonic water can also affect the taste and quality of your G&T. Look for tonic waters that are well-carbonated, as this can give your drink a refreshing and effervescent quality. However, be mindful of some that are too carbonated, as they can overpower the flavours of your gin.
Carbonation refers to the presence of carbon dioxide gas in a liquid. In the case of tonic water, carbonation is what creates the bubbles that make the drink so refreshing. The level of carbonation in tonic water can significantly impact the taste and quality of your G&T.
Well-carbonated tonic water can help enhance the gin's character, as the bubbles can help release the aroma of the botanicals and create a more complex flavour profile. Additionally, the effervescence can provide a refreshing and invigorating sensation, making the drink more enjoyable. However, if tonic water is over-carbonated, it can be too fizzy and overwhelming, masking the flavours of the gin and making the drink less enjoyable.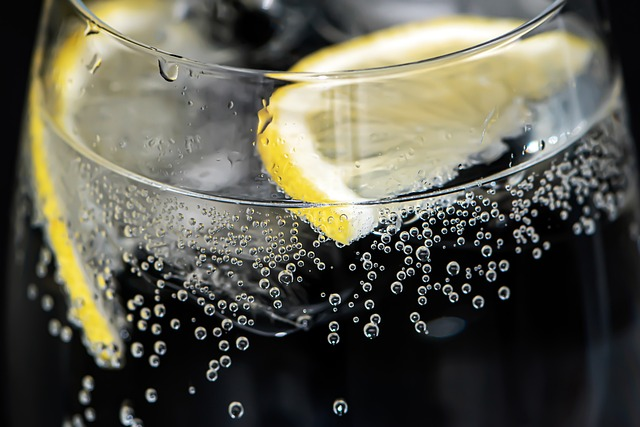 Flavour Profile
The profile of tonic water can vary significantly depending on the brand and ingredients used. Some tonic waters have fresh citrus or floral notes, while others are more herbaceous or spicy. Look for tonics that complement the profile of your gin, as this can create a harmonious and balanced drink.
For example, a gin containing herbal notes would pair well with tonic water with a subtle sweetness. Or if your gin contains spicy or earthy notes, tonic water with more herbaceous notes can enhance this. Gins with bright, citrusy notes work very well with tonic water with citrus or floral flavours.
The key is to experiment with different tonic waters and gins to find the perfect pairing that suits your taste preferences.
Top Tonic Waters for G&Ts in 2023
So here it is, the part you came here for. This is Crafty's top picks for tonic water in 2023. Let us know. Do you think we've missed out any from the list? What are your favourites?
#1 Fever-Tree Premium Indian Tonic Water
Fever-Tree produces top-quality tonic waters that elevate any cocktail. Their product line includes Classic Tonic, Light, Mediterranean, Elderflower, Aromatic, Lemon, and Cucumber, providing a wide range of tastes to choose from. Fever-Tree uses natural ingredients, sourcing quinine from the Democratic Republic of Congo, oils from Mexican bitter orange, ginger from the Ivory Coast, and lemons from Sicily. Their Premium Indian Tonic from Fever-Tree is particularly noteworthy, making it a great choice for a classic G&T. Overall, Fever-Tree offers a simple yet sophisticated option for those seeking high-quality and easily accessible Indian tonic water.
#2 East Imperial Old World Tonic Water
Over the last century, commercial tonic waters have been sweetened to appeal to those who enjoy soda. However, East Imperial's Old World Tonic takes a different approach, using less than half the sugar found in a standard can of tonic water. This creates a pleasant fresh floral profile that can be paired with a bold gin to balance out strong botanicals. Although it's not meant to be sipped on its own, this low-sugar and low-acidity tonic water can bring out the subtleties of your favourite gin.
#3 Fever-Tree Mediterranean Tonic Water
Fever-Tree's Mediterranean tonic water is flavoured with rosemary and lemon thyme sourced from the Provence region of southern France near the Mediterranean Sea. This results in a lighter, more subtly herbaceous flavour compared to the brand's Indian Tonic, making it an excellent choice for mixing with gin or even vodka.
#4 Q Mixers Spectacular Tonic Water
Q Mixers Spectacular Tonic Water is a premium tonic water made with quinine from Peru and sweetened with agave. It has elegant carbonation and a wide range of flavours, making it suitable for all kinds of beverages. The high carbonation level ensures that your gin and tonic will be just as fizzy on the last sip as it was on the first, making it a go-to tonic for many bartenders.
#5 East Imperial Burma Tonic Water
East Imperial's Burma Tonic Water features double the amount of natural cane sugar and quinine compared to their regular tonics. To balance the sweetness, the brand incorporates Thai lemongrass, Manao lime, and a hint of bitters. The result is a warm and spicy tonic with notes of cinnamon and zest.
#6 Q Mixers Light Tonic Water
Q Mixers' Light Tonic Water offers a sugar-free alternative to their classic Spectacular Tonic. The light version still offers a similar flavour profile but with a blend that replicates the classic without the added sugar. Bartenders and mixologists appreciate Q Tonic's dry, flavourful profile, which serves as a perfect base for an upgraded spirit. The high carbonation and real ingredients make it a popular choice for elevated cocktails.
#7 Jack Rudy Cocktail Co. The Tonic Trio
Consider elevating your gin and tonic game by experimenting with tonic syrups, allowing customisation to match your taste preferences. Jack Rudy's line of handcrafted tonic syrups includes the Classic, Extra Bitter, and Elderflower variations. The beauty of using tonic syrup is the ability to adjust the quinine concentration to your desired level, yielding about 23 servings per bottle. To enjoy, simply mix with soda water or your preferred spirit.
#8 Fentimans Tonic Water
Fentimans has been brewing with botanicals for over a century and is renowned for its ginger beer with a kick. Their tonic water is also impressive, infused with botanicals like juniper, makrut lime, and lemongrass to complement the floral notes of gin. It's an ideal match for a classic gin and tonic, with the tonic adding an extra pop of herbal flavour to enhance the personality of any gin.
#9 Top Note Classic Tonic Water
Top Note is a Milwaukee-based brand that has been producing an eclectic lineup since 2014. The brand has won awards for its ingenious tastes, including the grapefruit and lime-flavoured Indian Tonic Water, which pairs excellently with coffee, and the Classic Tonic. Top Note also offers grapefruit soda, ginger beer, bitter lemon, and club soda. While other brands may have a wider range of flavours, Top Note focuses on using high-quality ingredients and maintaining a "craft brewer's mentality."
#10 Boylan Heritage Tonic
Tonic waters with a strong flavour profile are perfect for vodka drinks since vodka is typically flavourless and odourless, although some brands have more character than others. Boylan Heritage Tonic is an excellent option for all types of vodka drinks due to its pronounced fresh citrus taste that comes from the lemon, key lime, and bitter orange extracts. Adding a wheel of lemon or lime as a garnish can enhance the drink's appearance and flavour.
#11 The London Essence Co. Classic London Tonic
The founders of London Essence, including the Britvic brand, have established a strong reputation since their launch in 2016 with a range of mixers – traditional grapefruit and rosemary, bitter orange, elderflower, and ginger ale. Their Classic Tonic is carefully crafted by steeping juniper berries for at least a week before distillation, resulting in a tonic that's lighter in sugar and calories than most. With a juniper-pine aroma and a cola-like flavour on the palate, London Essence's Classic Tonic allows the spirit to shine through in every sip.
#12 Artisan Drinks Co. Agave Lemon Tonic Water
Agave Lemon Tonic by Artisan Drinks features the stylish and confident character – Easy Eduardo. Designed with the best spirits from Latin America in mind, this tonic pairs perfectly with tequila or gin. With a blend of natural organic lemon, fresh chilli, rock salt, and agave syrup, this Latin-inspired mix adds a citrus kick to any drink.
#13 The Bitter Truth Tonic Bitters
This cocktail bitters is a symphony of delight, expertly crafted to perfectly match the notes of grapefruit, zesty Sicilian lemon, refreshing lime, bitter Seville oranges, earthy juniper berries, fragrant orris root, and the subtle hints of Japanese green tea leaves. Slightly bitter, Just a few drops of this magical elixir can elevate any cocktail to new heights, imbuing it with a complex depth of flavour and a satisfyingly bitter finish that will leave your taste buds singing with pleasure.
Conclusion
In 2023, some of the top tonic waters for gin and tonics include Fever Tree, London Essence, and other brands prioritising better ingredients and high-quality flavour profiles. Aromatic tonics like London Essence's signature blend and bitter quinine-heavy options like Fever Tree's Indian Tonic Water are popular choices for those seeking a more complex G&T experience. Many tonics incorporate fresh citrus notes, such as Top Note's grapefruit and lime-flavoured Indian Tonic Water. Classics, like those from Fentimans and Top Note, provide a solid base for any gin, while brands like Jack Rudy offer tonic syrups for a customisable experience. Many of these tonics feature natural quinine sourced from the bark of the cinchona tree, which provides a distinct bitterness that pairs perfectly with gin. A top Gin choice of Crafty is Aatta Gin from The Orkney Gin Company or King's Hill Gin from the Scottish Pentland hills, Grab yourself and bottle and try out some of our tips for the perfect G&T in 2023!