It's time to try a dram and celebrate the drink we all know as the water of life. Whisky has a fairly extensive and exciting history throughout Scotland, making it a popular beverage among many. Beyond this rich heritage, whisky (no, it's still not whiskey) remains a highly versatile and delicious drink that can be enjoyed neat or mixed.
We're excited to help you celebrate World Whisky Day, and what better way than learning all about the origins of this holiday (and a few whisky cocktails that you can share with your friends)? At Crafty Connoisseur, we're here to share our knowledge as we raise a toast to the most iconic drink of all time – whisky.
What is World Whisky Day?
World Whisky Day is fairly self-explanatory. It's a global day of celebration that allows us to enjoy this fine spirit and everything that makes it special. It's something that remains open to everyone with no fear of gatekeeping exclusivity. After all, drinks are supposed to be shared and enjoyed by everyone.
You'll find that many distilleries will host events, and there are often tasting sessions or festivals that are centred around whisky and its various pairings. For some, it's the perfect time to pull out the oldest whisky in the cupboard and toast to another year (maybe not the Glenavon special liqueur whisky, though). For others, it's a great opportunity to teach people about how versatile whisky can be.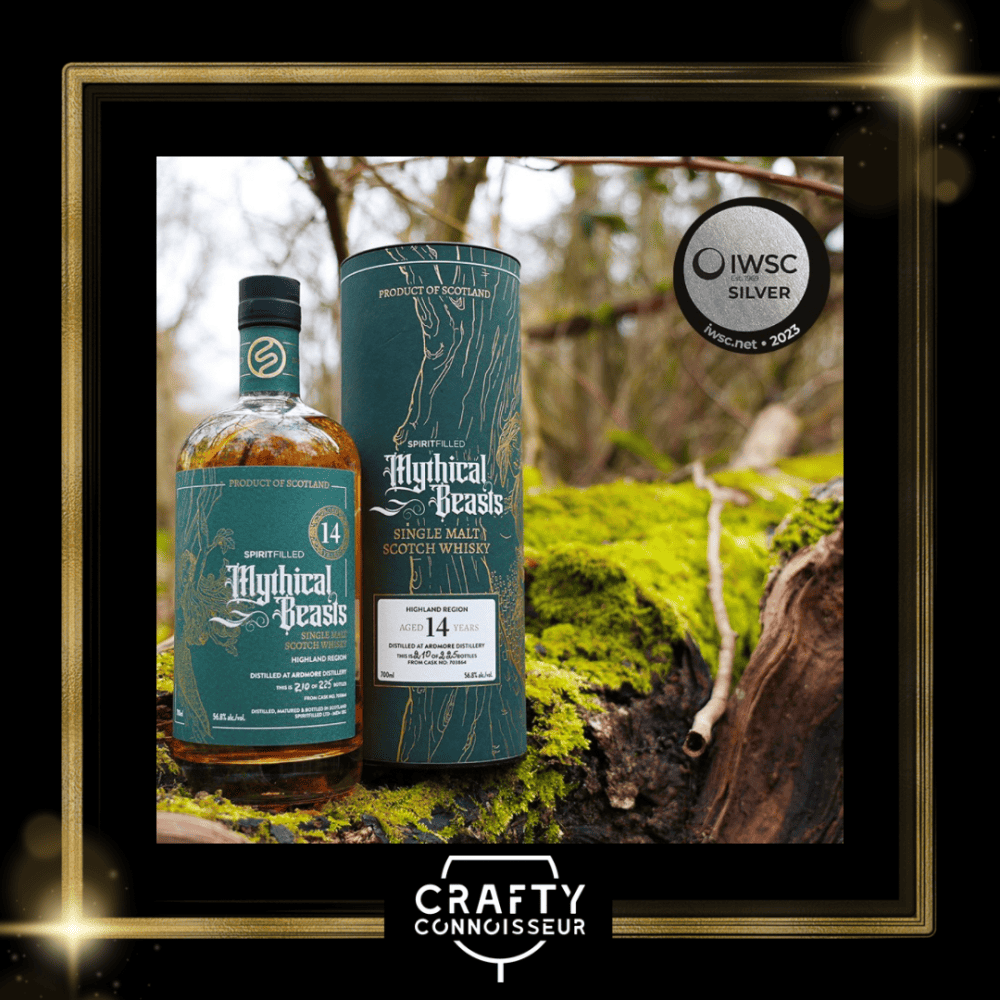 When is World Whisky Day 2023?
World Whisky Day falls annually on the third Saturday in May, which means it will take place on May 20, 2023. There are usually loads of fantastic events to ensure the day is celebrated in style – everything from quiet tastings to full-on parties and festivals. We're sure your local area (or distillery) will have something happening to help you get into the spirit.
While the date might change every year, the timeframe never does. Therefore, you'll always have plenty of time to prepare yourself for truly enjoying the 'water of life.'
Fun Fact: it's not to be confused with International Whisky Day, which falls on March 27, celebrating the life and contributions to the whisky and beer communities of British writer Michael Jackson.
How Can You Take Part?
Taking part in World Whisky Day is very easy, and you can start by jumping on social media and checking out #WorldWhiskyDay. Through this, you can share your latest tastings, talk about various labels and distilleries that interest you, and exchange favourites with other participants. How do you like your whisky? Who are you sharing with? It's all there.
There will be tastings and live streams aplenty for those who would rather enjoy the day from the comfort of their homes, and all you need is a bottle of whisky to participate. If quizzes, streams, and online interactions aren't quite your thing, there are also plenty of physical events happening around the world for those who want to enjoy them.
Usually, you will find celebrations at the following locations:
Local Off License
Bars
Distilleries
Restaurants
Appreciation societies
Tourist Attractions
Gatherings and Parties
All you need to do is search for World Whisky Day events in your area, and you're sure to find a few celebrations. Not sure you can make them? Why not have a few friends over to enjoy the festivities instead? This day is a great opportunity to sit around with people you care about and share a good drink.
What is Crafty Connossieur Doing?
We have something pretty exciting to announce. This year, Team Crafty will be serving up some delicious tasters at the Fife Show for anyone who is coming along. This is our way of joining in with World Whisky Day and helping everyone sample some truly fantastic whisky. We hope you'll come along and say hello.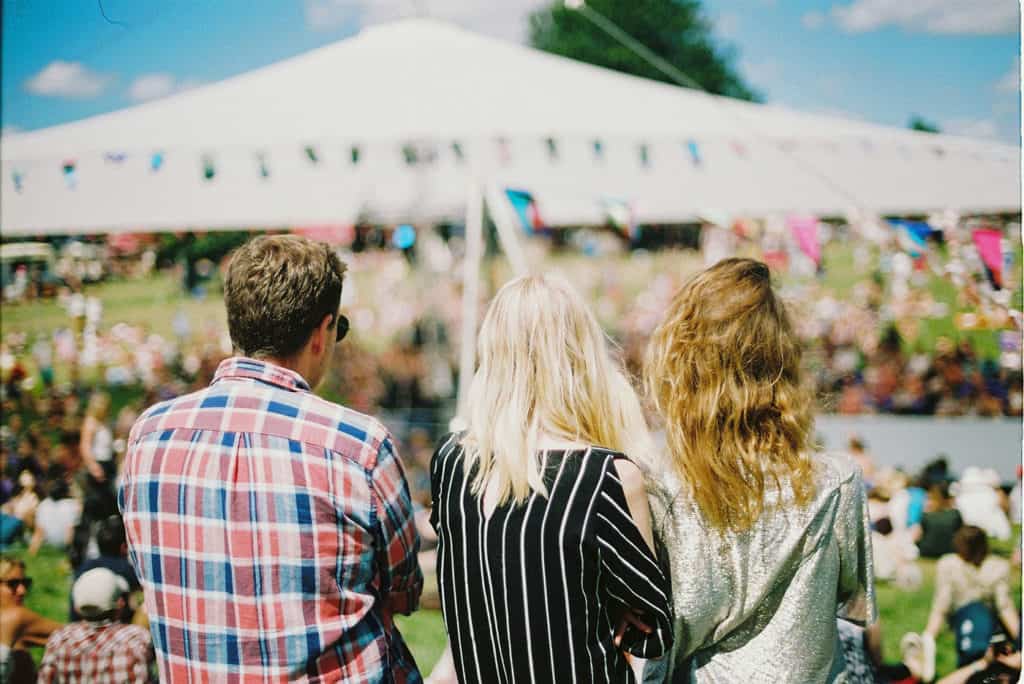 Whisky Cocktail? Our Top Recipes
To get you ready for this special celebration, why not make a few whisky cocktails of your own? Not everyone likes it neat, and there are some fantastic combinations out there. Whether you're celebrating alone or with friends – whisky day is a great time to try out these recipes and see which ones you like.
Some of my family's favourite recipes are here for you to test. After all, this day is an annual opportunity to share the best of this fantastic spirit across the globe.
Old Fashioned
2 tsp sugar syrup or 1 tsp granulated sugar
1-2 dashes of Angostura bitters
water (just a spoonful)
60ml Strange Bedfellows whisky or
soda water (optional)
orange slice
maraschino cherry (garnish)
Whisky Sour
50ml Mythical Beasts Port Charlotte whisky
35ml lemon juice
12½ml sugar syrup
2 dashes of Angostura bitters
½ fresh egg white
ice
lemon zest
slice of orange and a cherry on a stick to garnish
Mint Julep
10 mint leaves
12.5ml sugar syrup
ice, cubes and crushed
mint sprig and a straw (garnish)
Sweet Manhatten
25ml rosso vermouth
5ml syrup from a jar of maraschino cherries (we used Luxardo)
2 dashes of Angostura bitters
ice
maraschino cherry (garnish)
a twist of pared lemon (garnish)
Penicillin
ginger, peeled and roughly chopped
1 tbsp honey
25ml lemon juice
lemon wedge to garnish
ice
Godfather
25ml amaretto
ice
strip of orange peel to garnish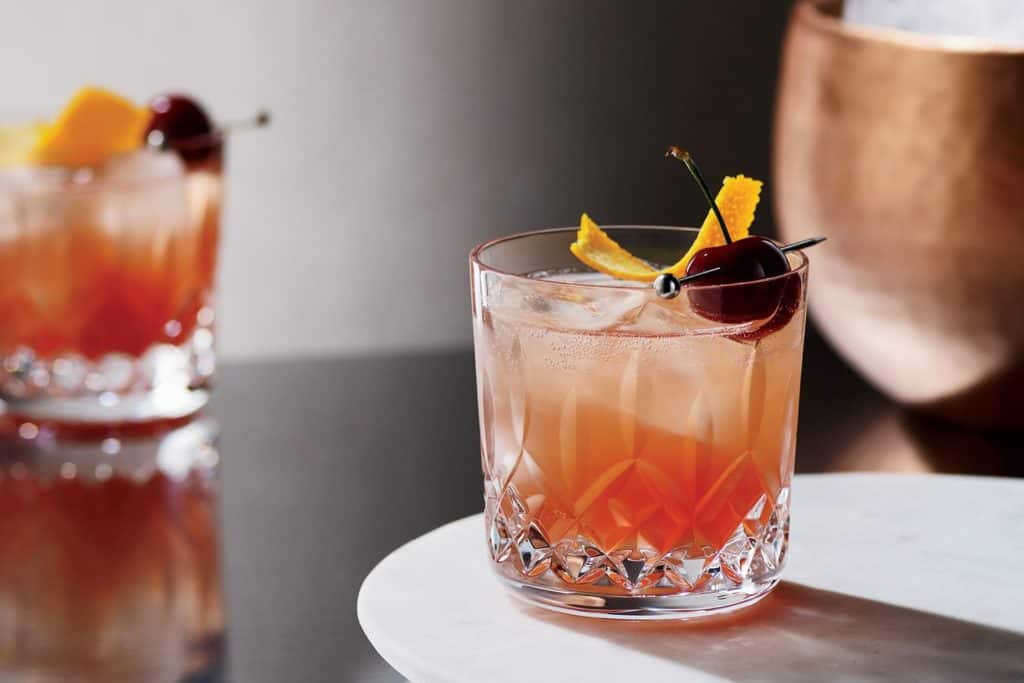 What's the Difference Between Scotch and Whisky?
This is a whole article in itself, but for those who might be new to the pleasures of whisky, it's an important question to answer (even in brief). Scotch and whisky share quite a few similarities, but there are also key differences between them – it's one of those fun facts about whisky… or whiskey?
The spelling of whisky varies according to the area. In the USA and Ireland, it is spelled whiskey, whereas Scotland, Japan, and Canada spell it whisky. There is a lot in the name as whisky (or Scotch whisky) and whiskey might look similar, but the production method is very different.
The Similarities
Technically, Scotch is whiskey, but it is exclusively made and bottled in Scotland. It can also be referred to as Scotch whisky, and in terms of colour, it is practically the same as standard whiskey thanks to its rich and dark base. Similarly, both forms can be enjoyed neat or used as a base for cocktails. However, the difference is in how it's made and the ingredients used.
Ingredient Differences
Scotch tends only to be made from malted barley and water. While it is possible to use a combination of other grains to make some types of Scotch, this diverts from the traditional recipes and methods, and you'll find that it's a fairly uncommon process when compared to classic Scotches.
On the other hand, whiskey uses a combination of grains like barley, wheat, rye, and corn. The number of grains and the type used will depend on the whiskey that's being produced and the production process – resulting in a wide range of flavours and bases (as we'll see in a moment).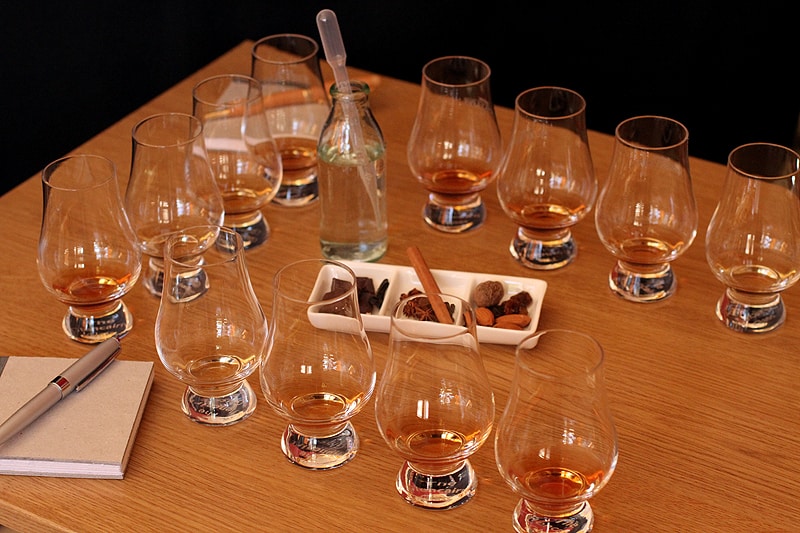 The Taste and Aging Process
The flavour profiles of Scotch and whiskey are going to depend on the type you are drinking, but there are distinctions that remain between them regardless of variation.
Whiskey:
Usually has a mellow flavour with undertones of various grains and spices.
Often has a sharper taste, one that hits the back of your throat with more oomph.
It's easy to come across a blended whiskey, which has a stronger finish.
Scotch:
Known for having a smokey finish, especially when made with barley grains dried by peat fire.
Often purer than whiskey because of the single grains and the lack of blended variations.
Noted to have a much smoother finish and a crisp aftertaste thanks to the purity levels.
The aging process also differs between the two. Whiskey is usually aged for up to two years, and a disclaimer must be put on the bottle if it is aged for any less than this. Additionally, whiskey is rarely aged for more than fifteen years to prevent a bitter flavour from being picked up from the cask and ruining the taste.
Scotch, on the other hand, is known for a longer aging process. Normally, you will find it is aged for 3, 10, 15, or 18 years at a time, but there are some which can be aged for more than 20 years. It all depends on the quality of the cask – the higher the quality, the longer you can age your Scotch for.
The reason Scotch has a smoother taste and finish is that the wood breaks down over the years and smooths out the rough edges of the spirit so that you get that smokey, silky drink.
How Scotch and Whiskey are Made
When making whiskey in Canada, Ireland, or the USA, it must be aged in a wooden barrel – preferably a charred white oak one. It is then left for two years, and while some distilleries might leave it for less, this is very uncommon. Whiskey can also be made at multiple distillery locations, and it uses a wider variation and combination of grains.
Scotch whisky is different because it needs to be produced in one distillery and made from water and barley before being aged for a minimum of three years in an oak barrel or oak cask. It's a more refined process, and you will find that some distilleries will use a peat fire to dry the barely before it is ground down and used to make the mash.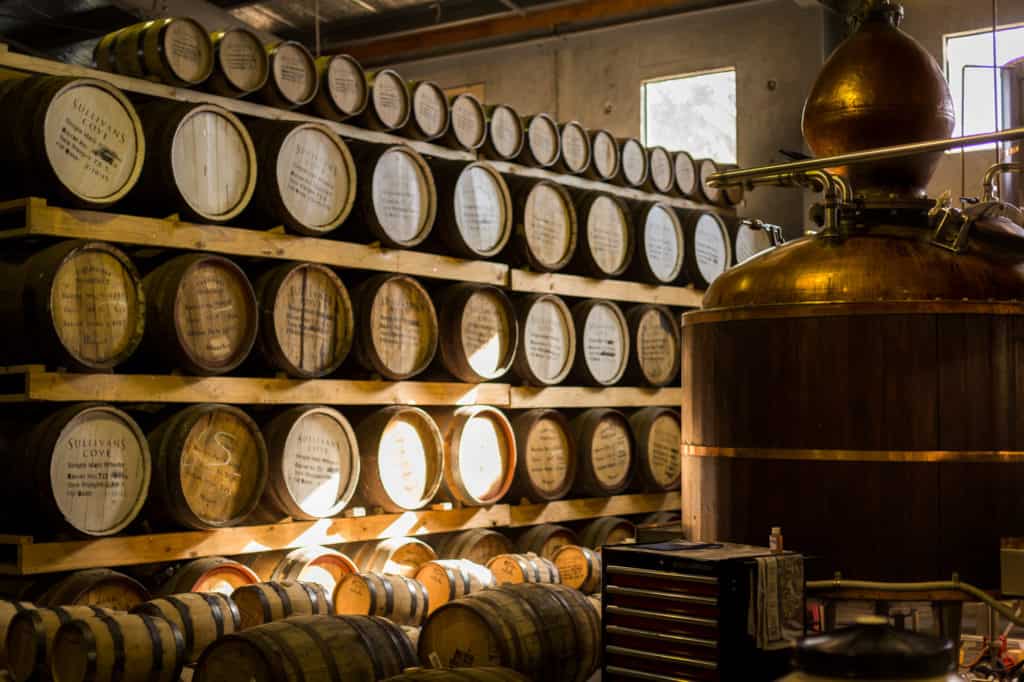 Types of Whiskey and Scotch
Let's take a closer look at the different types of whiskey and Scotch so that you can see how varied they are.
Whiskey:
Bourbon: This must contain at least 51% corn in its mash and is typically produced in America.
Rye whiskey: This is made of over 51% rye grain and has a spicy taste. It is found in America and Canada.
Irish whiskey: This must be bottled in Ireland and has a base of malt, cereal grain, and barley. The aging process is three years, and it must undergo triple distillation. The taste is subtler than the other two forms.
Scotch:
Single-malt Scotch: This comes from one distillery and is made from a mash of malted barley.
Single-grain Scotch: It is produced in single batches but with malted barley and additional grains.
Blended Scotch: This is made by blending two types of whisky.
Cask-strength Scotch: Straight from the cask to the bottle. It is not diluted using water.
Eighteen-year-old Scotch whisky: This ages for 18 years in oak barrels.
Final Thoughts
It's a special occasion that everyone enjoys, and the best part is that there's no right or wrong way to celebrate this special day. Who needs National Beer Day when you can celebrate the 'water of life' instead? With such a bold taste and varied flavour profile, there is so much that whisky has to offer the world.
Whether you're a whisky veteran or this is your first time, we hope that your Whisky Day celebrations are fantastic, memorable, and full of flavour. We know we'll be enjoying a few glasses as we join the global festivities. After all, making whisky fun is the aim.