Sorry to disappoint you, this is not the sale section.
At Team Crafty we try not to have sales because we try to bring the Crafty Nation value for money.
As the Financial Director, I'm the guy who crunchies all the numbers and looks at pricing from two perspectives.
The first is as the FD. Obviously, we need to make some profit, we are a business after all, and we have suppliers to pay and overheads to cover. I'm sure we can all agree that if a business does not make some profit, they won't be in business for very long.
I look at what we are being charged by suppliers and if they are giving us value for money on their product. Many of our products are more expensive than the pricing you see in supermarkets, but then hopefully you won't see any of our products in supermarkets.
I don't try and squeeze every penny out of our suppliers because they too have a business to run and many of them are small batch producers. Whenever possible we work together with them on pricing so that nobody is knowingly under-priced.
So, I have our proposed selling price or recommended selling price (RSP), and now I look at it from the customers perspective.
Let's use Teremana Tequila by Dwayne "The Rock" Johnson as an example.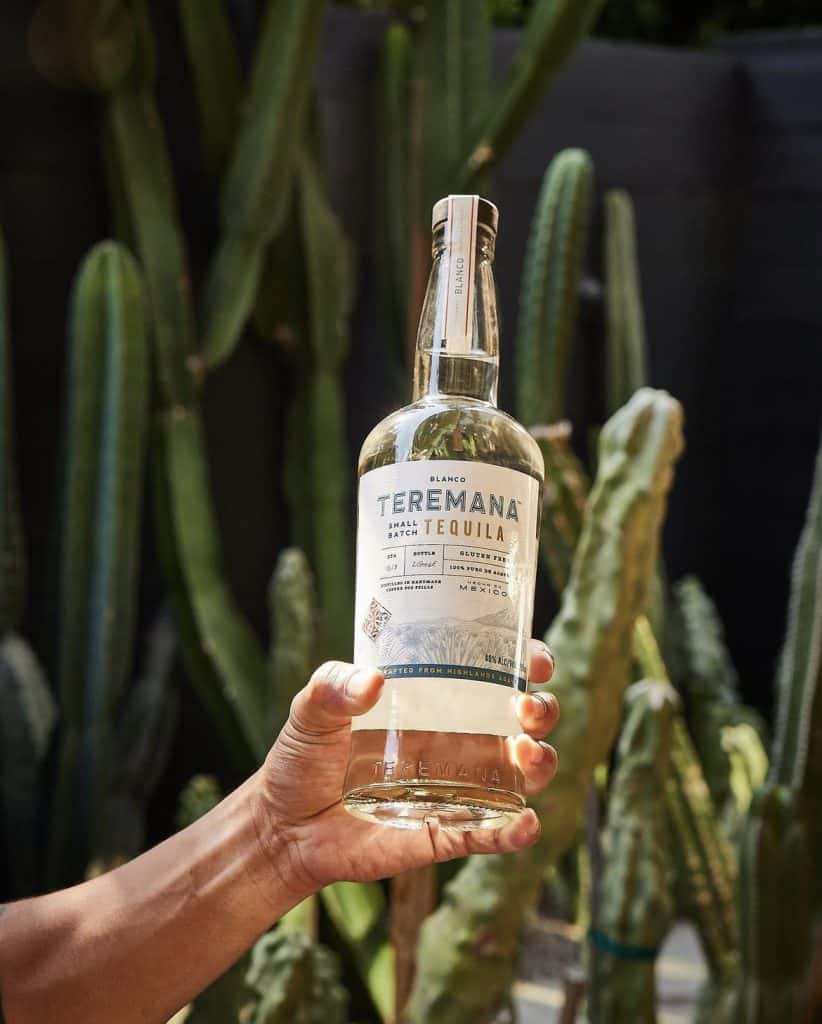 Teremana Tequila Blanco
Teremana Tequila Blanco is a premium tequila brand created by Dwayne "The Rock" Johnson. It is made from 100% blue weber agave grown in the highlands of Jalisco, Mexico. The agave is hand-selected and slow-roasted for 3 days in traditional brick ovens, giving it a smooth and rich flavour.
The name means "spirit of the earth"–TERE from the Latin word for "earth" and MANA from the Polynesian word for "spirit." Teremana Blanco Tequila is bottled without aging.
What sets Teremana Tequila Blanco apart from other tequilas is its commitment to sustainability. The brand uses recycled glass for its bottles and has invested in a water treatment plant to reduce its environmental impact. The distillery is powered by solar energy. It also works with local farmers to ensure that the agave is grown sustainably.
Teremana Tequila Blanco is best enjoyed neat or on the rocks, allowing its natural flavours to shine through. It has a clean and crisp taste with notes of citrus and vanilla, making it a versatile spirit that can be used in a variety of cocktails.
Overall, Teremana Tequila Blanco is a high-quality tequila that is not only delicious but also environmentally conscious. It is the perfect choice for those looking for a premium tequila that is both sustainable and flavourful.
Want to try before you buy? Why not order one of our 30ml (3cl) Samples First
Would I pay £54.99 for a 70cl bottle of Tequila just because some celebrity name is attached to it? What makes it worth the hefty price tag.
First and foremost, is this a readily available product in the UK? The answer to this is no because it's imported from the USA as it has not officially launched in the UK. This process brings with it additional costs such as shipping, currency exchange, import tax and of course an international supplier's price.
Is this product any good or are we just buying it because it was produced by The Rock? Simple answer is yes, it's one of the best, smooth sipping tequila's I have ever tasted.
Will our customers like it? Yes, many people's experience of tequila has been a low-quality product which is usually slammed! We tell our customers how this tequila is produced, the quality ingredients that make it such a special tequila, the fact that it is a tequila and not a mezcal. We give you the whole story.
Will our customers feel that they have received value for money in purchasing a bottle of Teremana? Hell yes!
It's not about pricing just for the sake of pricing.  Our aim at Crafty has and always will be bringing different products to consumers at the best affordable prices.
Love Tequila? Checkout our Jalisco Tequila Reposado 100% Blue Agave