As 2022 draws to a close, and before the drinks start to flow, Brenda and I would like to wish you all a very Happy New Year when the bells chime at midnight.
To all our loyal customers (#craftynation) and our brand partners, we thank you for helping keep our small family business going through such turbulent times.
As they say, things can only get better and we will be working hard as we have some exciting new projects to share with you in 2023.
In fact, we are so excited, that we launched one of them before the new year starts.
Ever wanted to buy a gin, rum, vodka or tequila online but you've never tried it.
What if you don't like it after you have bought a full bottle?
Well, we have launched our Crafty Samples range, so now you can try before you buy.
At present the samples are only on a small range of our products but we will expand this in 2023. This gives you the chance to buy a 30ml bottle of the spirit so you can see if its the one for you.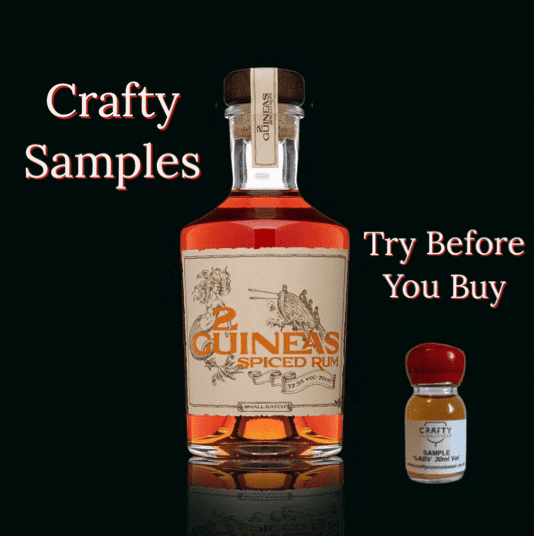 If you have any ideas of what Crafty should bring in 2023, then please do let us know in the comments below, via the website or on any of social media platforms we are on.
This message is for producers as well. We have already been having talks with companies in Mexico and are looking to speak to other international and local producers.
So, lets make 2023 a bumper year for everyone and a very Happy New Year and all the best for 2023.
Slainte!