Cocktails would never be the same without the delicious and distinct taste of tequila. It's a drink that finds its origins in the heart of Mexico, and it quickly became one of the most popular spirits in the world. Whether you want to down a neat shot or use it to mix up the best margarita of your life, there is no wrong way to enjoy this favourite.
At Crafty Connoisseur, we can't wait to help you celebrate National Tequila Day, and the best way to kick off the celebrations is with a little history. Don't worry; we'll make it fun. Pour yourself a drink (preferably tequila), and get comfortable as we dig deep and explore the origins of this fantastic and delicious holiday.
What is National Tequila Day?
The definition is in the name. National Tequila Day is a day across the US and Mexico where the spirit is celebrated and enjoyed by anyone who cares to try it. While it might be a North and Central American tradition, we don't see why it can't become an International Tequila Day and make its way across the pond (we'll be celebrating).
Tequila has one of the richest and most interesting histories of the spirits, and you'll find a great deal of work goes into making Tequila what it is. It's the perfect time to stock up on the salt and lime but also to try a few new cocktails and combinations that you might not have previously considered.
If you have a bottle of the good stuff you've been saving for a while, this is the perfect opportunity to pull it out, pour a few glasses, and share it with the people that really matter.
When is World Tequila Day 2023?
National Tequila Day is celebrated on July 24th every year, and the date never changes. It's on a Monday this year, which means you might need to book a sneaky day off work the next day if you're planning on a full celebration. While tequila day in the UK isn't as popular as it is across the ocean, you might still find some great events to attend.
Typically speaking, you can expect parties and festivals if you're visiting Mexico or parts of the US on July 24. Distilleries are also likely to have plenty of events for you to choose from, and even here in the UK, there are some tastings and online events that you'll be able to attend.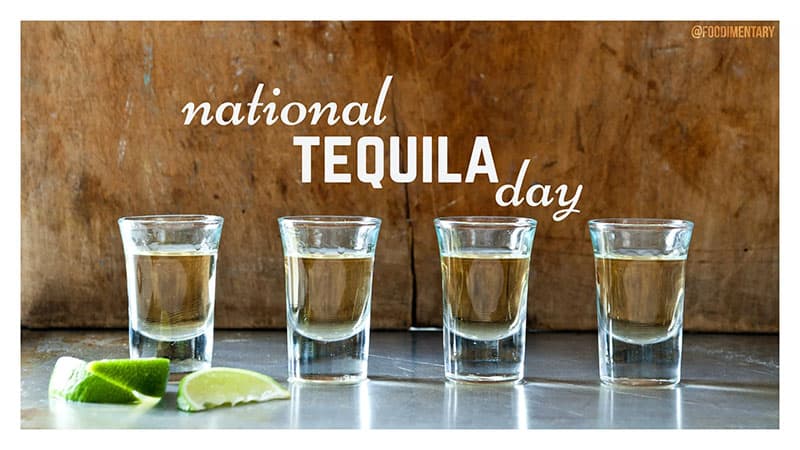 How Can You Take Part?
Becoming part of National Tequila Day is so simple you don't even have to leave your house if you don't want to. The best way to start is on social media, where you can check out #NationalTequilaDay for all the latest posts and news. It allows you to connect with other tequila lovers, share your experiences and tastings, and even find awesome events near you.
You're likely to find a few live streams you can join, helping you find the perfect crowd to share your passions with. All you need for it is a bottle of your favourite. But we also know that the indoor life isn't for everyone, and for those who want to get out and try a few different tequilas, there are plenty of physical events you can search for as well.
If you want to find a physical celebration, these are the most popular locations:
Off-license and liquor specialists
Bars and clubs
Distilleries
Restaurants
Appreciation societies
Tourist Attractions
Gatherings and Parties
Not sure how to find your local tequila day celebrations? All you need to do is search for National Tequila Day events in my area, and you'll be bombarded with recommendations. If nothing you find tickles your fancy, you could also invite a few pals and family members over for a celebration of your own. Nothing beats a good summer celebration.
Tequila Cocktail, Anyone?
No celebration of spirits is complete without a few cocktails. I quite enjoy tequila neat, but it can be an acquired taste, and it makes so many cocktails taste incredible. It doesn't matter who you're celebrating with; this is the perfect opportunity for you and your loved ones to try a few new recipes and broaden your horizons.
Here are a few of the recipes I love the most, embodying what makes tequila wonderful and pairing it with ingredients that bring out the best in the spirit.
Margarita
ice
50ml tequila reposado
25ml lime juice
20ml triple sec
salt (garnish)
2 lime wedges (garnish)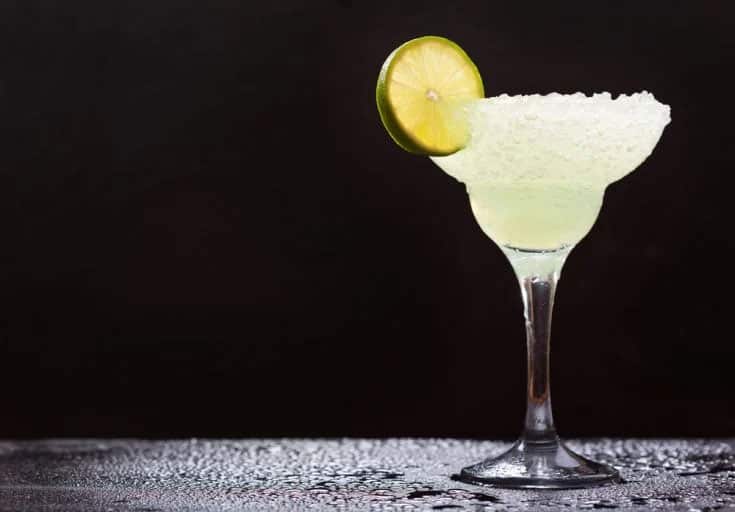 Tequila Sunrise
2 tsp grenadine
ice
50ml tequila
1 tbsp triple sec
1 large orange, juiced
½ lemon, juiced
1 cocktail cherry (garnish)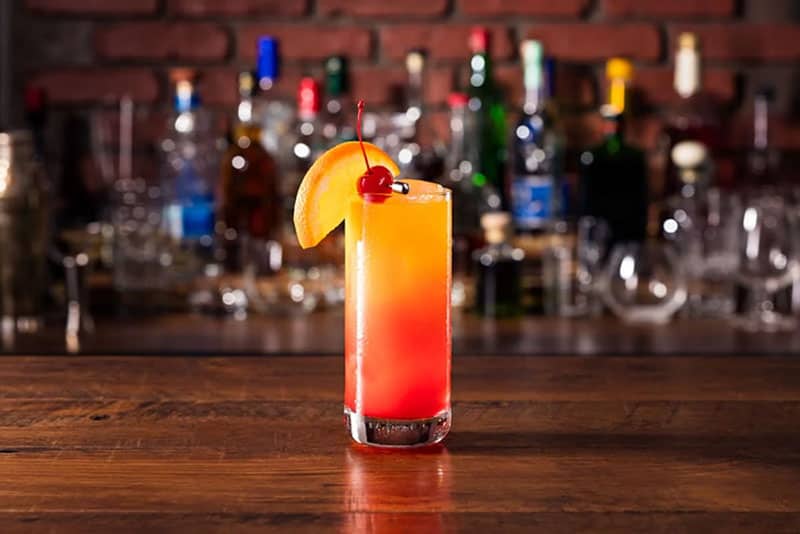 Tequila Diablo Rojo
ice
50ml tequila blanco
15ml lime juice
15ml sugar syrup
125-150ml ginger beer
1-2 tsp crème de cassis (finish)
1 tsp pomegranate seeds (garnish)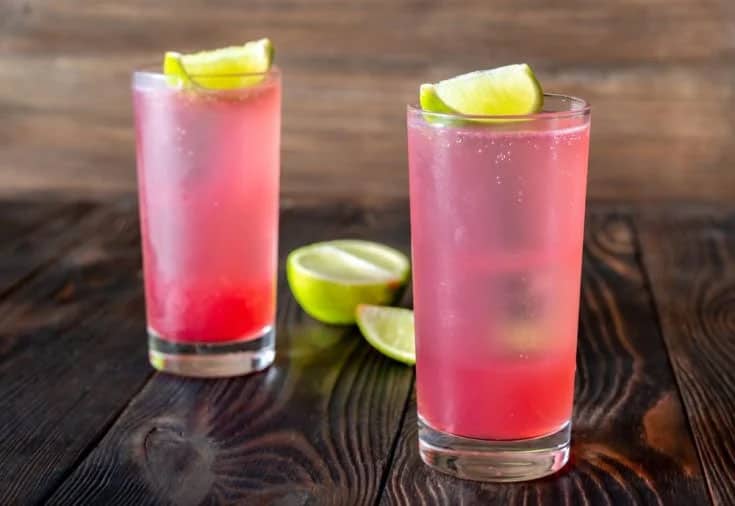 Paloma
ice
50ml tequila blanco
10ml agave syrup
10ml lime juice
60ml pink grapefruit juice
soda water
sea salt (garnish)
wedge pink grapefruit (garnish)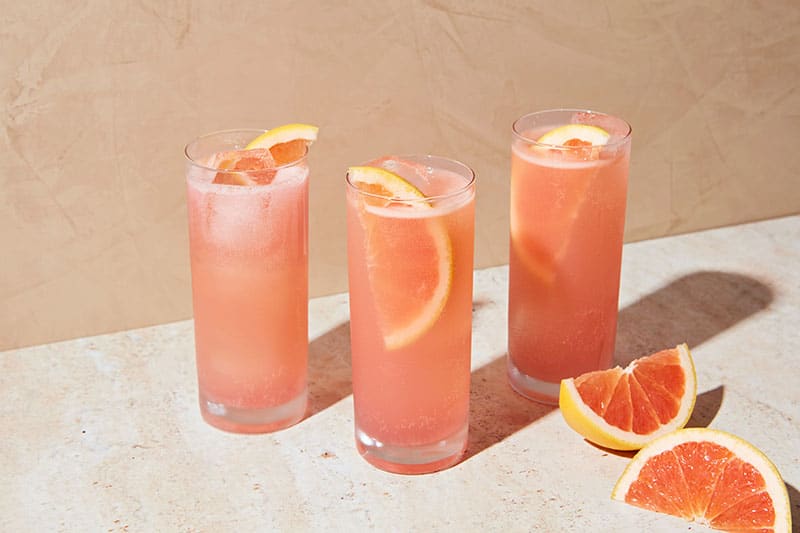 Tequila Sour
4 tablespoons tequila reposado
2 tablespoons lemon juice
1 tablespoon lime juice
2 teaspoons agave nectar or simple syrup
2 dashes Angostura bitters
1 egg white
Cocktail cherry (garnish)
Lime wedge (garnish)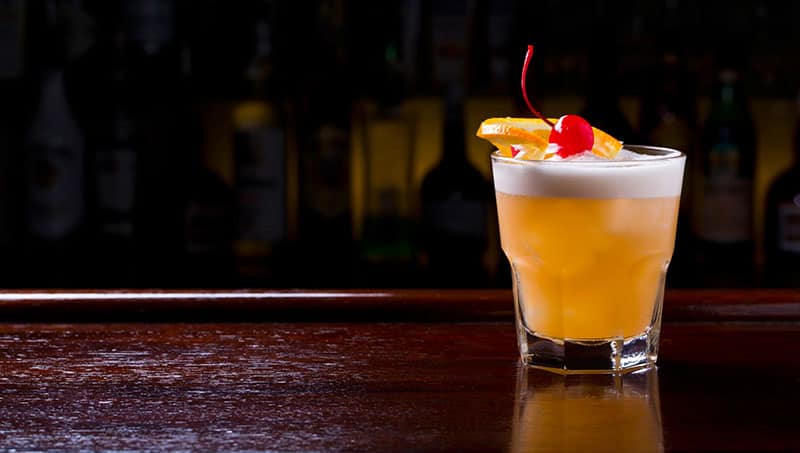 Vampiro Cocktail
40ml Blanco tequila
10ml mezcal
20ml passata
10ml lime juice
5ml lemon juice
5ml grenadine
10ml Worcestershire sauce
3 dashes Tabasco
smoked sea salt (garnish)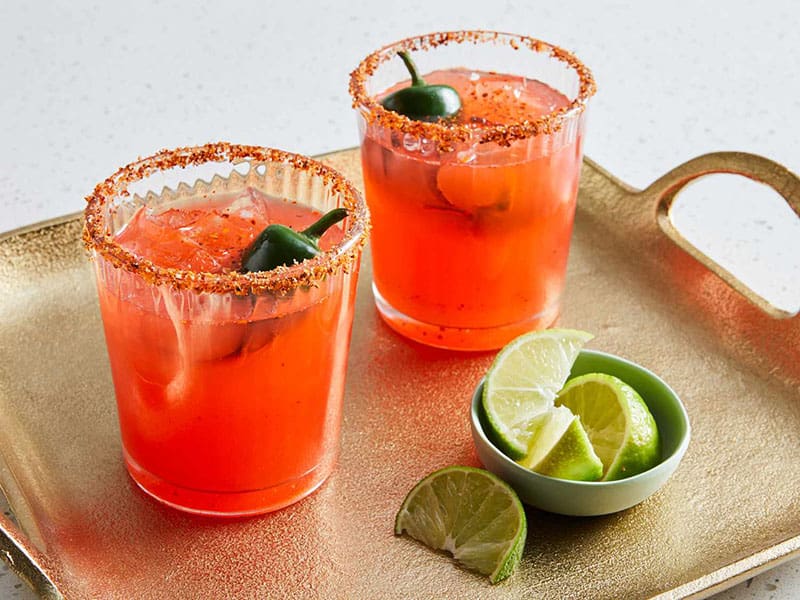 The Delicious Origins of Tequila
One of those spirits dating back to ancient times, tequila has a very special ingredient. It is always at least 51% blue agave, and the implementation of the blue agave plant is the most crucial aspect of what makes tequila, well, tequila. Furthermore, it also received a Designation of Origin in 1974, classing it among the greats such as Bordeaux, Bourbon, and Cognac.
This means that real tequila can only be made in one of five regions in Mexico, and outside of these locations, it is not classed as such. Furthermore, there are strict government regulations in place regarding its production to ensure the quality of tequila in Mexico remains excellent.
Fun Fact: The most expensive bottle of tequila ever sold was $225,000, according to the Guinness Book of World Records.
Where Tequila Was Born
Tequila originates thousands of years ago, spanning back to Mesoamerica around 1000 BC. It was a popular drink among the indigenous Mexican tribes who would harvest and ferment the plants, and it wasn't until AD 1666 that it became officially known as tequila. The modern tequila we know today was born in Jalisco, the state that is home to the city now known as Tequila. It's a well-documented origin story that shows just how far this delicious spirit has come.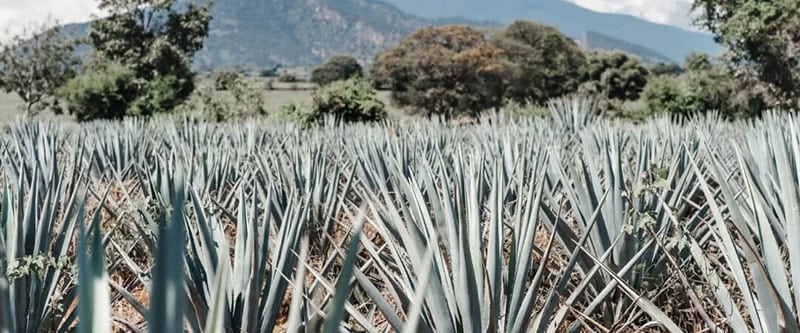 The Difference Between Tequila and Mezcal
Mezcal and tequila are very similar in terms of flavour, ABV, and appearance. One very important difference between the two is that tequila is always made using blue agave, and Mezcal can be made using any variety of agave plants. While tequila must contain a minimum of 51% blue agave, many strongly believe it should be 100%, and tequilas that contain less than this are often referred to as Mixto.
Mezcal is not as sweet as tequila, and it is often classed as having a stronger taste and effect on the body. It's more complex, but it remains the same level of quality as tequila. This is partially because Mezcal is aged for a longer period of time than most forms of tequila, which contributes to the strong flavour profile.
The Distillation and Aging Process
When making tequila, a great deal of the work is done by hand. It is a labour-intensive task, and part of why it is so strictly regulated – the process is part of the fantastic taste. The agave is carefully selected and harvested before the pulp is removed by hand using large stone bowls. The fibre and the pulp are separated by being ground down in the tahona.
Fun Fact: It takes 8-12 years for the blue agave plant to become fully grown and ready for harvest.
The heart of the blue agave is used for making tequila, and it can weigh up to 200 lbs. The heart (or core) is also known as the piña because of its resemblance to a pineapple. This needs to be baked to extract the fermentable sugars, and once this is done, they can be crushed in order to collect the sweet juices from inside it. This is where the tahona comes in.
Once this is done, the contents must be fermented so they can become alcohol. Usually, tequila will be distilled twice (although some are triple distilled) because the first distillation produces a cloudy liquid. It is the second distillation that creates the lovely clear liquid we all know and love, which then means it's ready to be aged.
The process of ageing the tequila depends on which type you want, and you can learn more about the five types below. However, as a standard, you will find that tequila can be aged anywhere from 14 days to more than three years. Once it has been aged in barrels, it can then be bottled and enjoyed.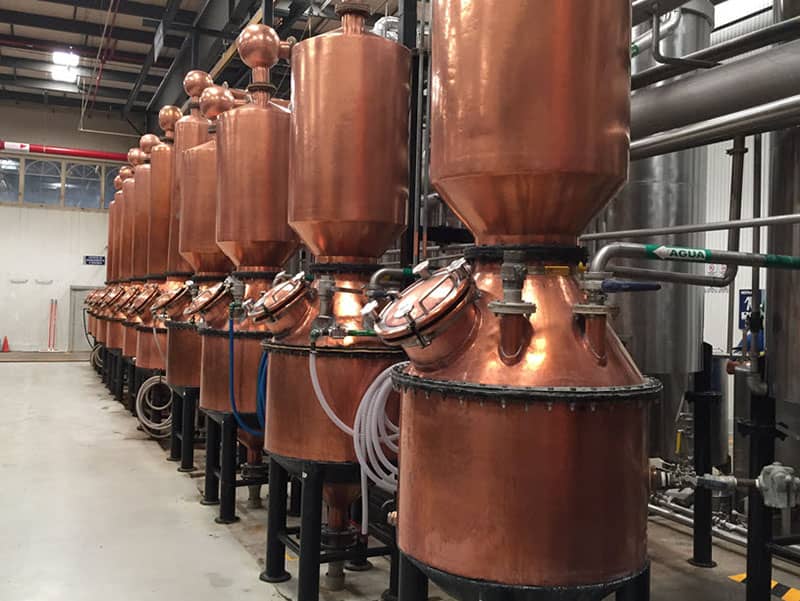 Do They Still Put the Worm in Tequila?
If we tell you the worm was never in tequila, are you going to be disappointed? It's the truth, and there is no brand of tequila that contains it. Even in Mexico, it is against the law to sell a bottle with a worm in it. So, where did the whole worm story originate and what about all the rumours of its hallucinogenic qualities?
The worm debate is quite popular in bars across the globe, and you will often find there are heated debates about what they taste like and the way in which they affect drunkenness. You might have even chased a worm yourself in a bar on a drunk night out. However, the worm is not a worm at all, and it doesn't find its origins in tequila.
It originated in Mezcal, which, as we already explained, is very similar to tequila and is made from agave. The worm is also the larvae of a moth, known as gusano de maguey, for the plant that it feeds from. Its supposed origins trace back to the 1900s in a bid to sell Mezcal as a fancier tequila, and from there, it evolved into a marketing ploy that has since faded out.
It's safe for you to eat the worm, but we can tell you the stories of gaining magical powers, experiencing life-changing hallucinations, or increasing your drunkenness are all false. They do taste like chicken, though, so there's that.
The Five Types of Tequila
It's a common belief that tequila is just one standard drink. Sure, there might be some spices and additions added to make different brands stand out, but there's actually so much more to it than that. The reality is that there are five types of tequila, and this is where we take you through a little more about each of them.
Tequila Blanco: This tequila usually goes straight in the bottle, but it can be aged for up to 60 days. This is why the spirit is transparent and also contributes to its exceptionally sharp taste. However, it also has the most agave.
Tequila Reposado: This is the most popular form of tequila in Mexico, and it is aged between two and eleven months. It has a warm flavour profile and tends to be much smoother on the palate than Blanco.
Tequila Añejo: This is aged for between one and three years, and it tends to be one of the most flavourful varieties. The vanilla and sweet undertones that are usually found in it have led it to be strongly associated with bourbon.
Tequila Extra Añejo: This is aged for at least three years and is considered to be the most premium form of tequila on the market. The aroma and colour are exceptionally rich, so you can always spot it immediately.
Tequila Cristalino: This new tequila is popular in clubs and VIP spaces, and it is passed through charcoal filters to remove tannins and transform it into a transparent drink. Apparently, it softens the drink, but it's still too new to tell.
Final Thoughts
We hope this little journey into the history of National Tequila Day has sparked some excitement for the upcoming festivities. It's time to toss the basic stuff aside, put the pale ale back in the fridge for a different day and celebrate this little piece of history with the rest of the world. There is so much to celebrate the tequila industry for.
Celebrated on July 24 every year, there is no excuse to miss this event. Whether it's your first time or you've been joining in for years, we hope your National Tequila Day is fantastic. We know we'll be grabbing a glass of tequila and making the most of the day.