Greetings, fellow whisky lovers! As seasoned experts in the realm of spirits, we're beyond thrilled to introduce you to the enchanting world of Mythical Beasts Whisky, brought to you by the creative minds at SpiritFilled.
This remarkable series masterfully intertwines the allure of ancient mythology with the divine art of independent Scotch whisky bottlings. So, pour yourself a dram, sit back, and let us take you on a magical journey through the idyllic Speyside landscape, where mythical beasts roam and rare casks lie in wait.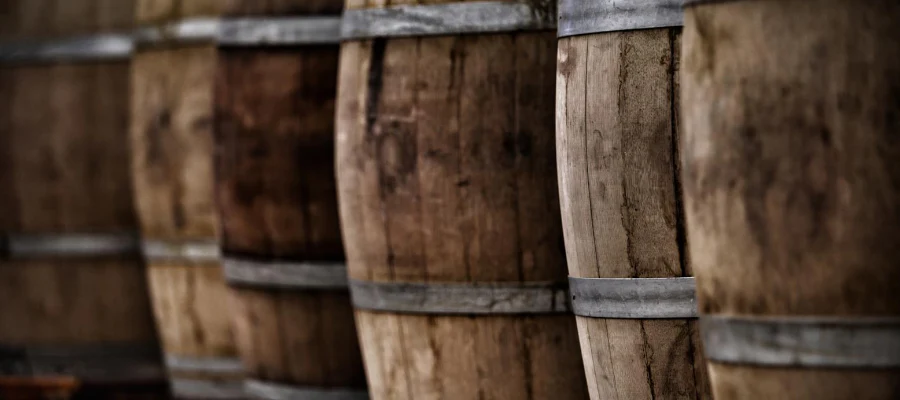 About Mythical Beasts and SpiritFilled
Once upon a time, a visionary company called SpiritFilled emerged in the realm of exceptional whiskies, dedicated to sharing the magic of rare and exceptional casks with connoisseurs worldwide. Founded by a passionate team of whisky aficionados, SpiritFilled embarked on a mission to offer clients the finest single malt whiskies and rare casks, leveraging their industry expertise and connections to deliver a truly exceptional experience.
SpiritFilled's journey led them to the enchanting Mythical Beasts Whisky series, a captivating collection that weaves together ancient mythology and the sublime art of independent Scotch whisky bottlings. They have created a series that captivates both whisky enthusiasts and mythology lovers by infusing their passion for exquisite spirits with the allure of supernatural creatures.
As a company, SpiritFilled has always put its clients at the heart of its endeavours. From meticulously selecting the right casks for each individual to guiding them through the process of buying, storing, bottling or selling their prized whiskies, SpiritFilled delivers a personal, end-to-end service that leaves no stone unturned.
With a focus on offering an alternative to traditional investment markets, the company has flourished, exceeding all expectations and earning accolades in the process.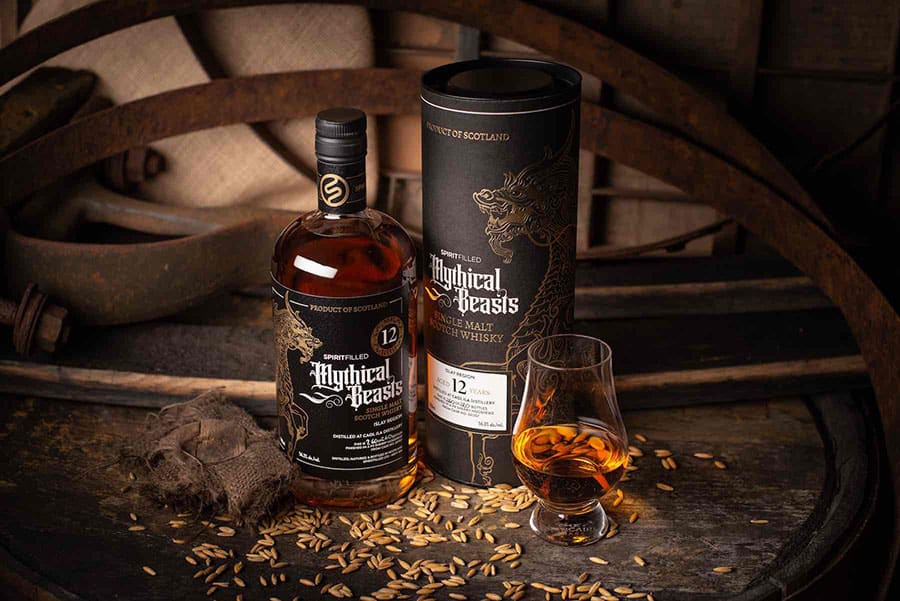 The Mythical Beasts
From Qilin to Nyami Nyami, the Mythical Beasts Series pays homage to creatures endowed with supernatural powers, their mighty presence captured within each hand-selected cask.
These independent bottlings bring to life the essence of beloved mythical beings, from their beneficial supernatural powers and the wisdom they represent to their benevolent spirit.
It's no wonder whisky connoisseurs and mythology enthusiasts alike are captivated by these mythical creature-inspired creations.
The Qilin
The Qilin melds the quintessence of Scotland with the mystique of Asia. Resembling an equine creature, it gracefully dashes through untamed Eastern woodlands.
Adorned with a magnificent horn and encircled by celestial flames, the Qilin is reminiscent of the Unicorn, the emblem of Scotland. The Qilin is steeped in lore, symbolising sagacity, fairness, and honesty, suggesting that those who connect with this noble being are showered with its benevolent essence, discovering fortune and abundance.
Brimming with personality, the Qilin infuses elements of time-honoured mythology into the contemporary world.
The Dryad
As you venture deeper into the Mythical Beasts Series, you'll stumble upon the Dryad, a nymph born from the mighty oaks in the Highlands' verdant glens. This ethereal creature embodies a timeless mystical quality, its supernatural powers rooted in ancient Celtic traditions. Like the Dryad, the whisky encapsulates timeless mystical quality, the spirit of Scotland and nature, housed in oak and shrouded in a touch of mystery.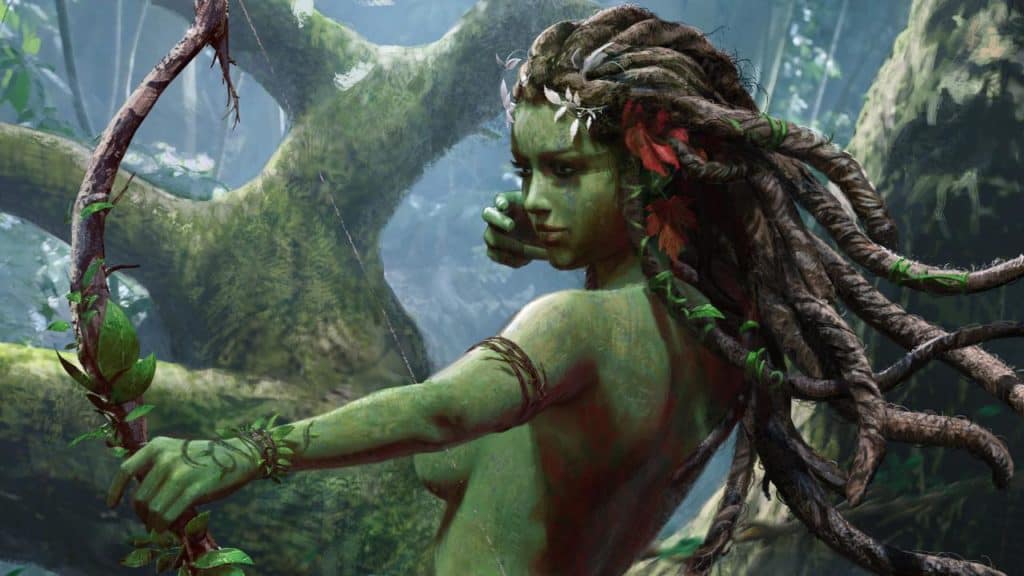 Nyami Nyami
Sail along the sparkling blue waters of the mighty Spey, and you may chance upon the River God Nyami Nyami. This mythical beast leaves a lasting impression as it glides through the depths, bestowing wealth, good fortune, and protection against dark forces upon its followers. Though the river god Nyami Nyami seeks to reunite with its beloved mate, it wields a mighty snake-like tail that sends tremors through the earth and waves crashing onto riverbanks.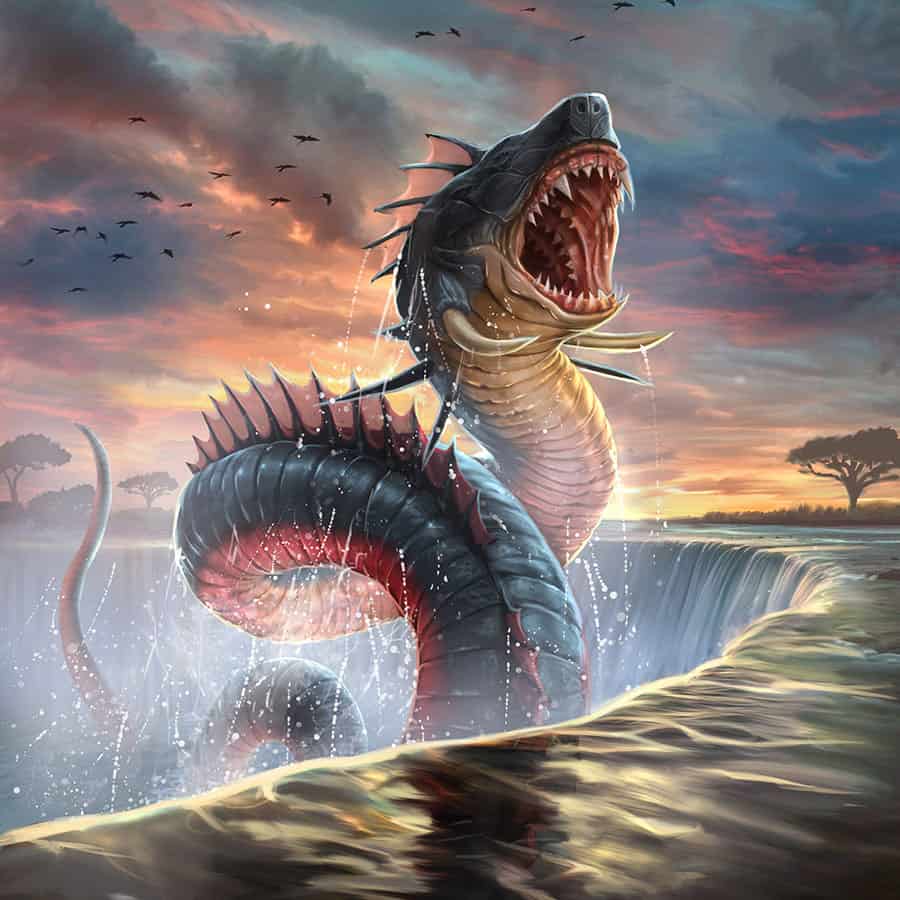 SpiritFilled prides itself on unearthing these rare casks, sharing the treasures of the Mythical Beasts Whisky series with other whisky lovers. Director Russell Spratley explains that they're the first company to use the New Era Of Cask process in Scotch whisky, resulting in unique and unforgettable flavours. With only 94 bottles of the latest Mythical Beasts Caol Ila available, it's no wonder other whisky lovers and enthusiasts are clamouring to get their hands on this extraordinary elixir.
Whispers have begun to circulate among whisky enthusiasts and mythology lovers alike, suggesting that a fourth mythical beast is poised to join the illustrious ranks of the Mythical Beasts Whisky series. This enigmatic creature, steeped in legend and intrigue, is said to be on the brink of making its debut, tantalising the palates of connoisseurs worldwide. Keep your senses keen, as the arrival of this elusive and enchanting being is just around the corner.
Our Rarest of Bottles
GLENROTHES 15-YEAR-OLD WHISKY
Introducing the enchanting Glenrothes 15 Year Old Whisky, the third release in SpiritFilled's Mythical Beasts series. This extraordinary single malt hails from the heart of Speyside, where it has been maturing gracefully in a first-fill sherry butt since its filling. Boasting a spectacular golden hue, thanks to the sherry influence, this rare whisky weaves together the traditional Glenrothes profile with a unique and delightful flavour.
With only 588 bottles available from this cask, each bottled at 55% ABV, this Glenrothes 15 Year Old Whisky is a truly exceptional addition to the Mythical Beasts collection.
Crafty Connoisseur is confirmed to have the very last bottle of this batch available for sale so collectors must act now before it is too late!
On the nose, you'll discover rich apricot and orange marmalade, mingling with Brazil nuts, followed by hints of vanilla and lemon meringue. A backbone of maltiness and oak adds depth and complexity to this captivating aroma. The palate presents a soft, rich mouthfeel, where concentrated flavours of apricot jam, juicy lemon, and indulgent orange marmalade dance together. As the taste journey continues, notes of gingerbread emerge, while the maltiness grows, bolstered by oak and underlying toasted notes. A luscious finale of fruit compote and nutmeg awaits.
This exquisite Glenrothes 15 Year Old Whisky has been honoured with multiple accolades, including a Gold Medal at the Spring Tasting 2022 of The Spirits Business, an IWSC Silver Medal in 2022 with a score of 92/100, and a Gold Medal in the Whisky Highball Category at The Spirits Business.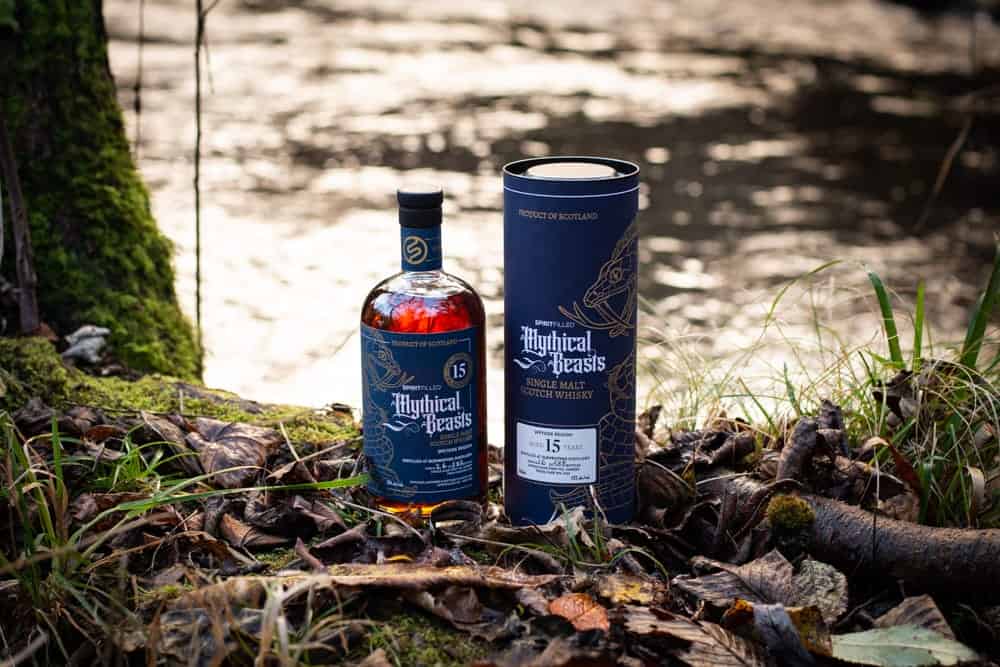 ARDMORE 14-YEAR-OLD WHISKY
This whisky brings forth the classic qualities of Ardmore with a delightful new twist. To truly elevate your tasting experience, pair this exquisite dram with some 95% dark chocolate or a Tinto cheese – a delectable goats milk cheese hailing from Scotland.
Without water, the Ardmore 14 Year Old Whisky captivates the senses. On the nose, you'll encounter a cool, slatey base note, crowned by the aroma of creamy ripe banana. The palate reveals a hint of sweet honey, accompanied by spicy layers of mace, cinnamon, and clove. As you savour the finish, you'll be left with a lively, long-lasting spiciness, gently underscored by hints of aniseed and star anise.
Adding a splash of water unveils a different facet of this enchanting whisky. The nose transforms, presenting summer meadow flowers mingling with apricot and banana. On the palate, the sweetness recedes slightly, allowing lighter, peaty notes to take the spotlight. The finish then leaves you with a delicate dance of light peat, concluding with a gentle touch of sweetness.
Explore the captivating Ardmore 14 Year Old Whisky and immerse yourself in its multifaceted flavours and aromas, perfect for those seeking a delightful twist on a classic whisky.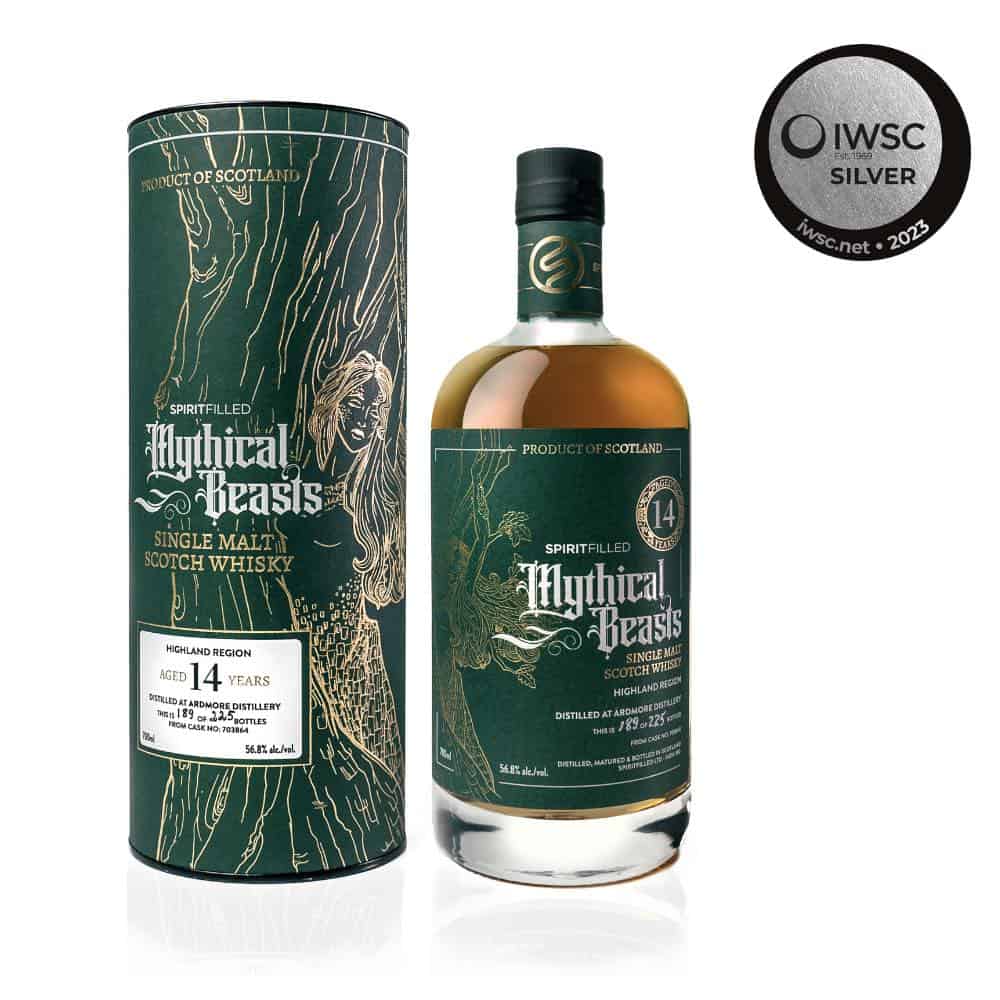 PORT CHARLOTTE 14-YEAR-OLD
Discover the enigmatic Mythical Beasts Port Charlotte 14 Year Old Whisky, a rare and captivating bottle stocked by Crafty Connoisseur. This elaborate and complex whisky takes you on a fascinating journey from nose to palate. For an exceptional pairing, try it alongside fresh summer berries or a creamy La Tur cheese.
Without water, the Port Charlotte 14 Year Old Whisky reveals light tawny golden tones in its colour. The nose is delightfully intricate, showcasing freshly cut hay and a vegetal quality, complemented by a delicate hint of soft peat and a finale of citrus burst. As you taste the whisky, you'll experience the immediate sweetness of honey and lavender, accompanied by a light white chocolate note. This then gives way to gently smoked peat and a touch of crushed black pepper. The finish is elegant and fruity, culminating in a distinctive peppery close.
Adding water to this exceptional dram introduces light, straw-like golden hues. The nose transforms to present freshly cut grass, peat, and a hint of sour creaminess. On the palate, the immediate sweetness of light honey is balanced by subtle peat accents and a gentle peppery punctuation. The finish is elegant and complex, as memories of dark honey are beautifully complemented by a peppery conclusion.
The Mythical Beasts Port Charlotte 14 Year Old Whisky is a true testament to its creator's skill, having been awarded an IWSC Silver Medal in 2023. Embark on an enchanting sensory journey with this extraordinary whisky and indulge in its intricate flavours and aromas.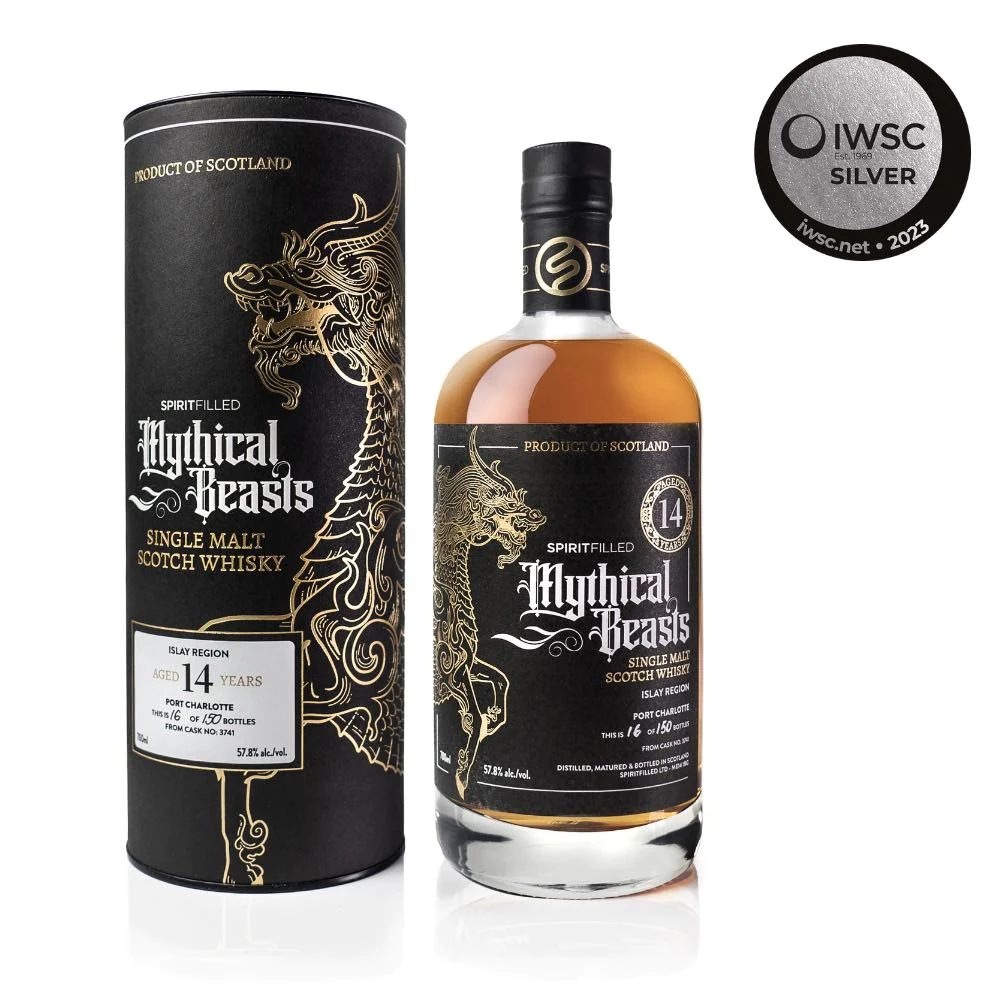 BRUICHLADDICH 30-YEAR-OLD WHISKY
Crafty Connoisseur proudly presents a spectacular addition to their Mythical Beasts range: the Bruichladdich 30 Year Old Whisky. This magnificent Islay whisky is a testament to the mastery of the Bruichladdich distillery, offering a refined and luxurious experience for true connoisseurs.
Without water, the Bruichladdich 30 Year Old Whisky presents a focussed nose with hints of espresso, dark chocolate truffles, and caramel. This is followed by toasted notes, linseed, and extra virgin olive oil. The palate offers a delicate texture, with lightly creamy vanilla broadening into panna cotta, chocolate truffles, and espresso. Crisp toasted notes then give way to malty, digestive biscuits and linseed, culminating in a finale of orange marmalade on buttery, well-done toast. The finish provides a harmonious blend of juicy fruit and balancing dryness, featuring figs, light oak, toasted notes, espresso, raisins, and chocolate truffles.
Adding water unveils more pronounced fruit and oak on the nose. Linseed and extra virgin olive oil take centre stage, accompanied by lemon tart, brioche, and digestive biscuits at the edges. The palate becomes more integrated, showcasing juicy citrus top notes and pronounced malty, digestive biscuits on a platform of dry oak, embellished by sweetness and richness. The finish gradually opens up, striking a balance between fruit and oak, with malt notes and dryness growing.
The Bruichladdich 30 Year Old Whisky is a perfect digestif dram, yet it doesn't need to be a mere sequel to a good dinner – it's an event in itself. Savour the depth and complexity of this exceptional whisky, available in limited quantities at Crafty Connoisseur.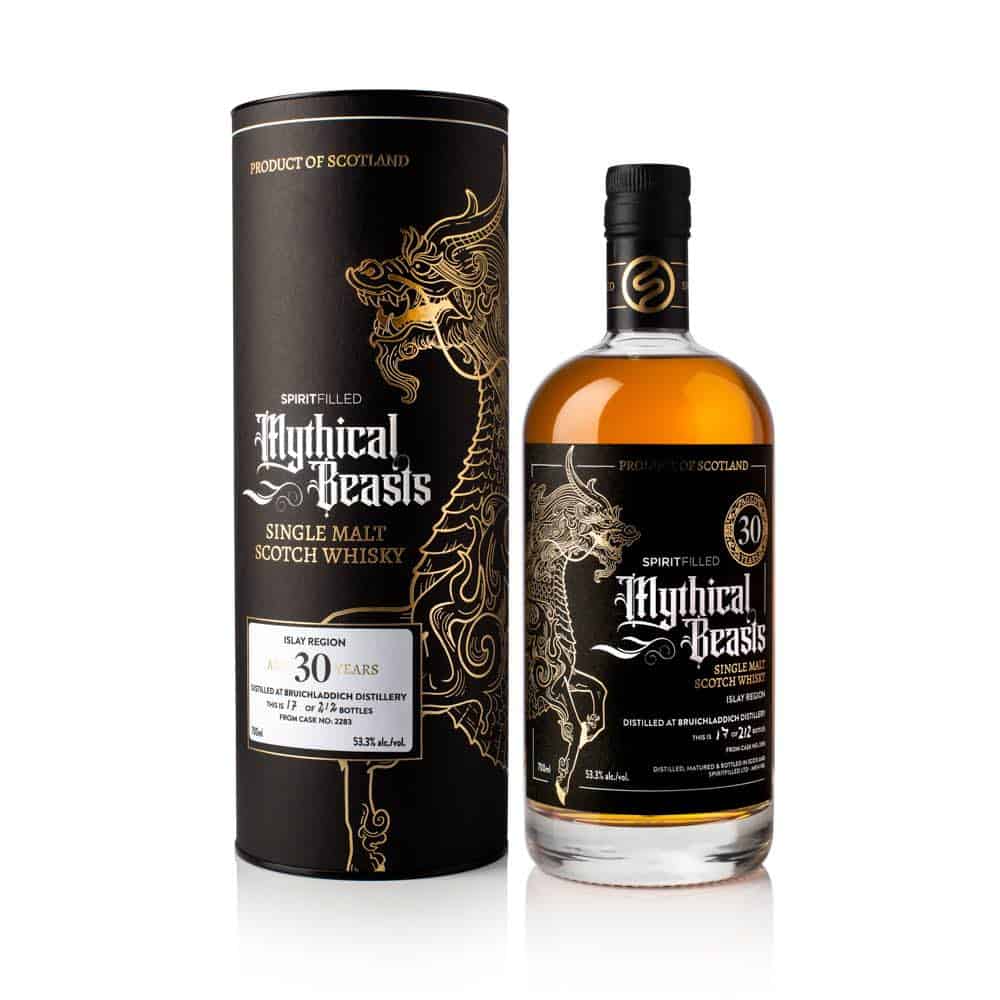 The Ending
In summary, this story introduces the captivating Mythical Beasts Whisky series by SpiritFilled, which combines the allure of ancient mythology with the divine art of independent Scotch whisky bottlings. Crafty Connoisseur, being passionate about whisky, is excited to offer a selection of rare bottles from the Mythical Beasts range, including the enchanting Glenrothes 15 Year Old, the Ardmore 14 Year Old, the Port Charlotte 14 Year Old, and the spectacular Bruichladdich 30 Year Old Whisky. These exceptional whiskies showcase the craftsmanship and dedication to quality that is evident in every bottle, offering connoisseurs an unforgettable tasting experience.